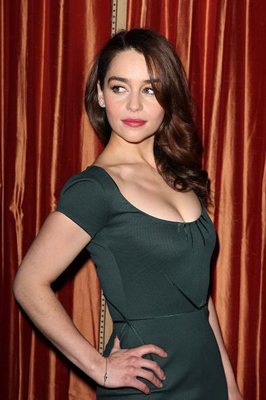 Emilia Clarke is 31. 34-26-34. British actress.
Game of Thrones, Terminator Genisys, Spike Island
Can sing and play some piano, flute and guitar. Named "Sexiest Woman Alive" by Esquire magazine in 2015. Sport skills includes horseback-riding, ice skating, rowing, running, sailing, skiing, swimming and tennis. Has said that she is often not recognized in public without the extremely long blonde wig she wears on Game of Thrones.
"When I told my dad I wanted to be an actress, he replied that there was only one line I needed to learn: 'Do you want fries with that?"