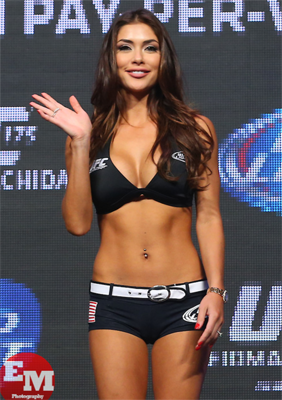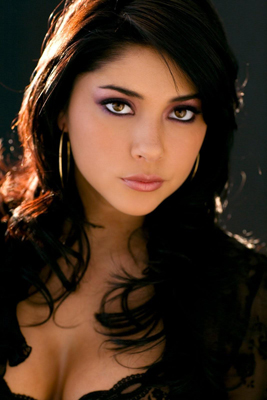 Arianny Celeste turns 32 Sunday. 38-25-34. American ring girl, model.
Co-host of TV series Overhaulin. 
Hispanic/Filipino mix. at UNLV where she majored in fitness management and nutrition. Named UFC Ring Girl of the Year 2008-2010.
Got into an extended public spat  with UFC champion Ronda Rousey.
I'm double-jointed. I can do some wacky stuff.
Enjoy the weekend.