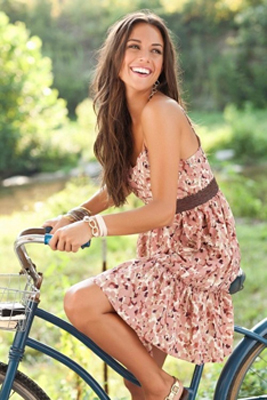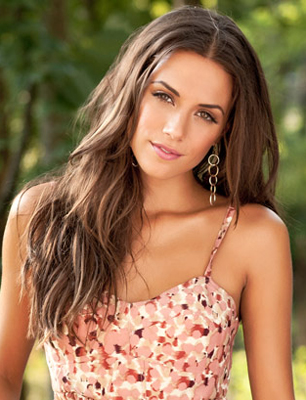 Jana Rae Kramer turns 33. 36-24-34. American country singer/actress.
Click, One Tree Hill, Entourage, Prom Night, 90210, Friday Night Lights
German and Croatian ancestry. Best-selling song "Holding Out for a Hero", reached number 75 on the US Billboard Hot 100 chart. Well-known as black-leathered angel who replaced stolen items in Nationwide Insurance ads. Opened for Blake Shelton's tour in 2013.
"When I get on a plane, I kiss the plane and I tap it three times. If I don't do it… I have to do it. One time I sat in my seat and I had to get back up to touch the plane."
Enjoy the weekend.