Butch Harmon 'Pleasantly Surprised' With Tiger's Return But Asks To Temper Expectations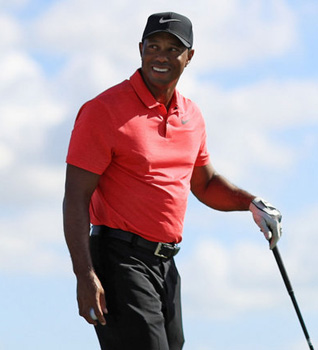 I'm always interested in what Butch Harmon thinks when the storyline subject is Tiger Woods. He coached Tiger for 10-years before Hank Haney took over.
Harmon wrote on Skysports.com about his initial thoughts and why we should temper enthusiasm on Woods' better than expected return last week. Oh, and that Tiger is still working with Dallas instructor Chris Como (one of the better kept secrets the last 2-3 months).
The two things that really stood out to me were that he seems to have total freedom in his swing again. I don't see any of the up-and-down movements that he used to put in there, and he looks to have his speed back. And you can tell that he's pain-free. That is the main thing for me.
I was talking to his coach, Chris Como, last week and he said it's the first time he's worked with Tiger where he has actually been pain-free.
I've got to be honest, I really like the way Tiger is swinging the club. He played beautifully over the first two days, and although he didn't have his best day in the third round, the course was playing very difficult. 
Overall I think we should all be very impressed, but we also have to temper our expectations as to how good he can be next year. Right now it's easy to think he can be Tiger Woods again and be the best in the world, but that would be a stretch for him.
The one thing I learned from my 10 years as Tiger's coach, and since then, is "never say never" when it comes to Tiger Woods. I've said before that I wasn't sure he'd ever play golf again, and even when he was playing I wasn't sure he could ever win again. He may now have chances to win on the PGA Tour again, but winning a major is a different animal.
Golf.com's Alan Shipnuck pipes in.
Woods has always had the most evocative visage in the sport: the assassin's glint when he was playing the most dominant golf of all time, and then, in more recent years, the grimaces from a broken body and the chip-yips and assorted other horrors. Last week Tiger looked more relaxed and happy than he ever has. In fact, he was glowing. His dad is gone, the meticulously crafted image has been shattered forever, and the crusade to break Jack Nicklaus's records has been abandoned. Maybe for the first time ever Woods can play the game without crushing expectations.
The visceral fun of watching Woods bash majestic 2-irons that looked to have been borrowed from the turn of the century. Every Woods highlight last week led to spasms of excitement from golf fans, reporters and even his fellow players. Given Tiger's age and mileage, it's highly unlikely this middle-aged single dad will ever again be a week-in-and-week-out force. But Woods flashed just enough of the old magic that it now seems possible he will enjoy a few more moments in the sun, and be able to leave the game on his own terms. That right there would be a helluva comeback.