Fed Up Golfer Decides To Chuck His Clubs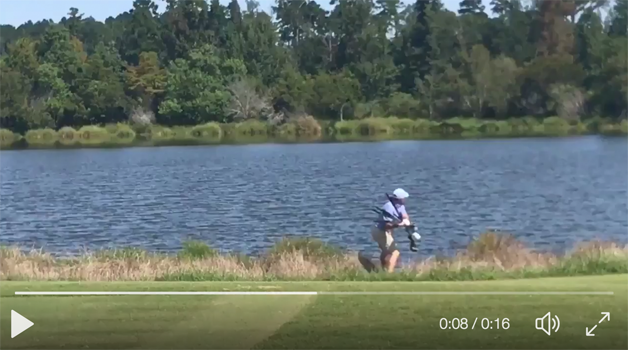 We've all been there when our game is so foreign and bad that it feels like you've never taken a golf shot. It's absolutely a surreal and mind-shocking situation.
Retired Jacksonville Jaguar kicker Josh Scobee (who once publicly bet Tiger Woods at $100,000 a hole match play while giving TW two a side) was out playing when he videoed this poor soul who apparently had had it with his game.
Watch how outwardly calm the golf appears.
@NoLayingUp guy in our club championship this weekend had enough pic.twitter.com/jzJ2Kj03tW

— Josh Scobee (@JoshScobee10) September 10, 2017

As I said, we've all been there. But this frustrated fella took it to the next level when he was at wit's end. I wonder if he was more relieved or pissed driving home…