Hooray! CBS To Unveil New Tech This Week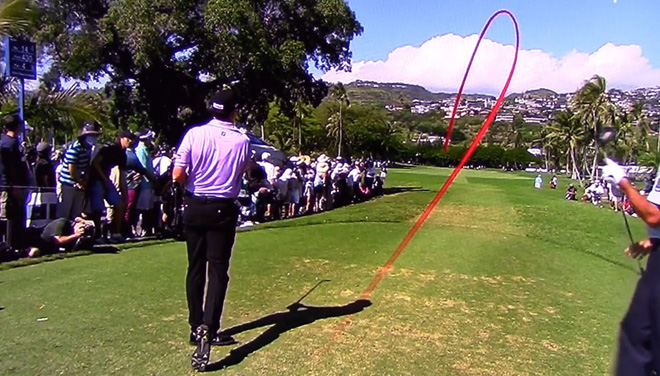 I love watching golf on TV. Yeah, there are times (usually on a lazy Saturday afternoon) that its provides perfect Muzak for nap time. Of all the technology available, I'm always peeved at the networks for not delivering more eye candy for its viewers. The least compelling sports view ever is to see a solitary ball against a sky backdrop and attempting to figure out where its headed. So boring. So uneventful. So much give up.
However, CBS is promising to roll out the big tech for our eyes this week. Like Protracer on every hole. Fox Sports gave it a go at the U.S. Open with split screens showing shot trajectory and shape. It made their presentation way more appealing.
For the first time CBS will have Trackman on all 18 holes, cranking out data such as ball speed and curvature, and wireless Toptracer technology to track approach shots.
"I'm most excited that we can use the technology on all 18 holes," Sean McManus, chairman of CBS Sports, said during a conference call last week.
CBS also plans to use: ARL Virtual Eye, which shows Trackman tracing of ball flight over a hole graphic adjacent to live shots of players hitting tee shots; bunker cameras; a cable-mounted camera tracking action on the practice range and 4K coverage on DirecTV of the final three holes.
Sweet. Given the PGA Championship is a M-A-J-O-R, its high time we are gifted a major presentation as well.