Local Pro Has The Finish Of A Lifetime To Qualify For John Deere Classic
G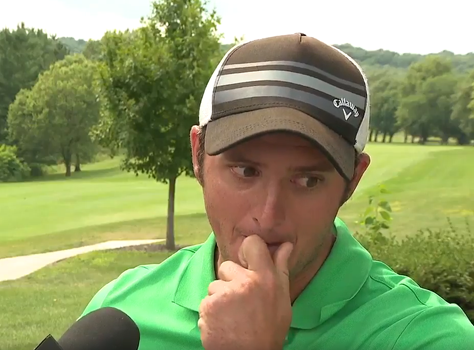 We (okay at least me) have fantasies of taking a flyer and signing up for a local qualifier, having a priest-like career round a la Caddyshack and earn a spot in a pro event. Occasionally it does happen to a local pro or stud amateur.
But, local assistant pro Kurt Slattery took it to a whole other level.
Slattery, 27, played for nearby Western Illinois University and had tried to Monday qualify into the Deere each of the last seven years without success.
Slattery was 3 under through 17 holes and figured he needed to eagle the par-5 18th to have a chance. He pulled it off to shoot a 5-under 67, only to find that it merely got him into a seven-man playoff for the final qualifying spot.
The playoff didn't last long, though, as Slattery holed a 44-yard pitch on the first extra hole for his second straight eagle to earn his first career PGA Tour start.
His emotional response pretty much says it all.
Good luck to him, for no matter how his week goes, his clutch performance was literally a dream come true.