Being Lydia Ko's Caddie Offers Extremely Tenuous Job Security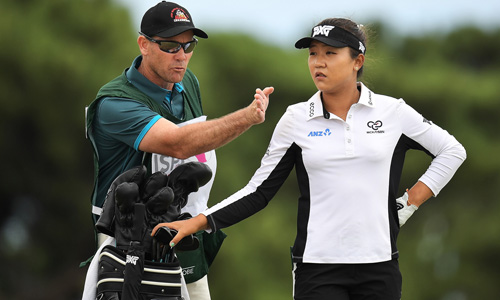 Imagine being a caddie and having your boss finish in second place at the latest event. Now imagine that boss firing you after the highest finish so far this season.
Gary Matthews was on Lydia Ko's bag for nine weeks. They had five top-10's during that stretch.
Ko understands she has a bit of reputation when it comes to caddies. When the Kiwi was named Louise Suggs Rolex Rookie of the Year in 2014, she had the crowd in stitches when it came time to thank all the men who had carried her bag.
"This is the funny part, you see," she said. "I want to thank Scott, Mark, Steve, Steve, Domingo, Fluff, Greg, Jason."
Ko went through no less than seven caddies during her rookie season.
She also fired swing coach David Leadbetter last December.
Leadbetter said Ko's father became a ubiquitous figure on the practice range. With him speaking to his daughter in Korean while Leadbetter was instructing in English, the situation became untenable.
Leadbetter, who believes Ko's parents also influenced the golfer's decision to fire previous caddie Jason Hamilton after a two-year run, gave his pupil an ultimatum of sorts last month at the season-ending CME Group Tour Championship. He advised her that, as No. 1, and at nearly 20 (her birthday is in April), she needed to make her own decisions and take control of her career.
"If she is able to withstand the many outside pressures associated with being number one in the world, and if her team keep their expectations realistic," Leadbetter said, "then she can go on to even bigger and better things."
Oh, those meddling helicopter parents!!!