Maybe The Biggest Clue Yet That No Colonial Invitational To Occur Next May?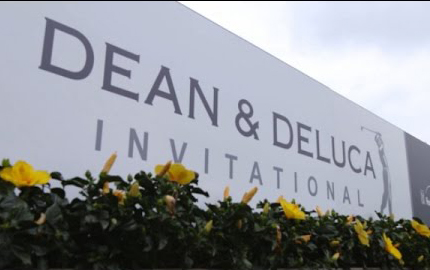 Amidst the loud rumblings reported by Star Telegram's Max Engel that event sponsor Dean & Deluca would not continue funding the Colonial Invitational, is this nugget from GolfChannel's Rex Hoggard that even the club's members believe the event won't happen next May.
The PGA Tour extended the deadline to December 1 for Colonial to secure a new lead sponsor.
It was the PGA that lined up Colonial with D&D. Now the PGA is looking at the Fort Worth country club to fix this problem. It has left a lot of Colonial board members frustrated with the PGA, and drawing the conclusion that the PGA is telling Colonial, "You're on your own." The PGA is acting like it's OK if the decades-old tournament simply goes away.
Although officials continue to search for a replacement sponsor, the outlook for an event that stretches back to 1946 doesn't look good.
James Edmondson, a member at Colonial and PGA Tour caddie, told GolfChannel.com that the club's board voted on Wednesday to move the annual member-guest tournament from mid-October to May, the same month as the Tour stop.
Bingo. There's the clue. Club members are careful to alter their big event dates unless there's a bonafide reason to do so.
It's the most recent sign that Tour golf at Colonial may be nearing an end, a surprising scenario considering the event's history and the affinity many players have for the golf course.
There has been speculation that a dramatic overhaul to the Tour schedule beginning in 2019, which includes the PGA Championship moving from August to May and an earlier finish to the season, could make the Colonial stop expendable.
My less-than-optimistic guess is there will be no white knight business to ride in and save the event. Yes, it's sad. But, it also might be a sign of the times whether a market should host only one PGA Tour event a year. Especially when the Colonial and Nelson are merely a week apart in the DFW area.