McIlroy Blasts Muirfield For Taking So Long To Allow Female Members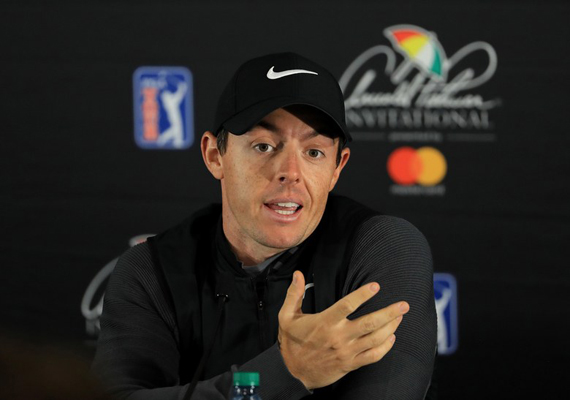 Rory McIlroy strongly sounded off against Muirfield for taking their sweet time before allowing women to become members after needing a second vote to overturn the original to prohibit female memberships. Private clubs do have the right to allow whoever they wish–as long as they can handle the consequences of said discrimination (see Cypress Point GC who decided to remove itself from the AT&T Pebble Beach Pro-Am rotation back in 1990 rather than admit an African American member applicant).
Thus, Muirfield returns to the Open Rota. It has hosted The Open 16 times, most recently when Phil Mickelson won in 2013. With St. Andrews expected to host the tournament's 150th edition in 2021, the next likely opening on the calendar would be in 2022.
"In this day and age, where you've got women that are like the leaders of certain industries and women that are heads of state and not to be able to join a golf course?" McIlroy said Wednesday from Bay Hill. "I mean, it's obscene. Like it's ridiculous."
"I still think that it got to the stage, this stage, is horrendous," said McIlroy, the 2014 Open Championship winner at Royal Liverpool and a four-time major winner. "And yeah, I mean, we'll go back and we'll play the Open Championship, because they will let women members in, but every time I go to Muirfield now I won't have a great taste in my mouth.
"I mean, I just don't, I don't get it. So, anyway, look, we'll go back there for the Open Championship at some point, and I won't be having many cups of tea with the members afterwards."
Whether you agree or disagree with Rory's stance, you have to admire him taking possible dicey positions with delicate political matters.