Ollie Talks About Life As A Tour Rookie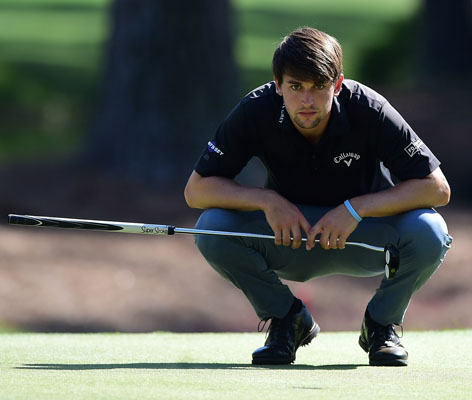 I'm not sure if Ollie Schniederjans is more popular because he's a stout PGA Tour player or the fact he won't wear a big endorsement-induced cap (leaning towards the latter).
He spoke with GolfDigest.com's Joel Beall about life as a Tour rookie, why he won't wear a hat and if there were any surprises playing on the big stage.
You already had a host of tour appearances under your belt before this season, but what's caught you by surprise in transition from the Web.com Tour to here?
Nothing really caught me by surprise. Because I was able to play before this year, I knew what to expect.
I think it's easier to play on bigger stages; everything is more catered. There are courtesy cars to get you where you need to go, and the food's great. Much easier travel, rather than going all over for the Web.com Tour to Colombia and Mexico, trying to plan out your itinerary. Especially now that I get to pick and choose my own schedule.
Your performance at Hilton Head essentially locked up a spot in the FedEx Cup playoffs. With that sense of security, does your mindset change for the rest of the season?
I think it's big. Certainly it feels different knowing that I locked it up and having a different level of status, not worrying about the reshuffle category. It's pretty freeing. It's a great accomplishment as a rookie to make it to the playoffs.
My ultimate goal is to make it to East Lake (site of the Tour Championship) at the end of the season, and I feel like I'm on my way.
It's pretty well known by fans that you play without a hat, yet I imagine that sometimes catches a few people in the gallery off guard. Do you ever hear any questions or creative ribbing about the look?
Every time I play.