Scheduling Conflict Will Prevent Tiger From Playing The Nelson Next Year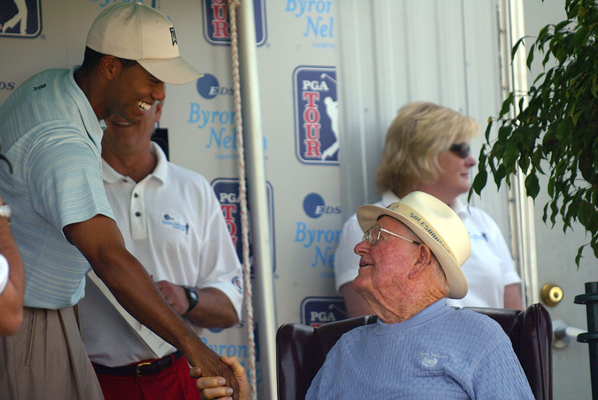 The AT&T Byron Nelson Championship moves to Trinity Forest GC next May 17-20. However, that week is problematic to expect one Tiger Woods to return for the first time since 2005–where his consecutive cut streak ended at 142.
I know the chances were slim and none (considering his 12-year absence) , but that maybe he'd be curious about the new venue with some good 'ol prodding by new Nelson "ambassador" Jordan Spieth.
The issue surfaced after Woods announced his annual Tiger Jam is scheduled in Las Vegas May 18-19.
Excited to be back for our 20th year of #TigerJam https://t.co/Wf2JJoZyDH

— Tiger Woods (@TigerWoods) December 5, 2017

While Woods hasn't revealed his 2018 schedule (taking baby steps while he monitors his stamina/pain from the latest back surgery), he will likely play in the Players Championship the week prior as its his last time to qualify from his win in 2013.