This Is How Tour Pros Annihilate Par-5s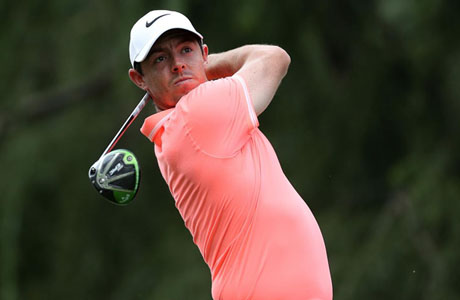 Par-5s are most golfers' best friend. There's enough buffer where you can miss a shot and still score no worse than a bogey. But the Tour pros absolutely feast on the longest holes. Golf.com's Mark Brodie exposes the main reason.
At an average of 560 yards, par-5 holes on the PGA Tour are brutes. The longest one—No. 16 on Firestone Country Club's South course—clocks in at 667 yards. Despite the length, Tour pros average 0.3 strokes under par on par-5 holes (compared with an average slightly over par on par 3s and 4s), and the top pros go even lower than that.
In 2016, Rory McIlroy gained an incredible 0.26 strokes per par 5 versus the field. The next best players, in order of par-5 dominance, were Henrik Stenson, Jason Day, Jordan Spieth, Bubba Watson and Dustin Johnson. This group scored an average of 0.2 strokes better on par 5s compared with the typical Tour pro.
How did these players dismantle the game's longest holes? About 43 percent of their total gain came from tee shots, which averaged 13 yards longer than the field, while hitting virtually the same number of fairways. After aggressive second shots, these six players were within 40 yards of the hole 63 percent of the time, a leap above the field average of 49 percent. Amazingly, after two shots, McIlroy finished within 40 yards of the hole 76 percent of the time. In total, these six players gained 65 percent of their scoring advantage with their first two shots.
Look at these stats below. Even the longest hitters only reach the par-5 greens in two no more than 25% of the time. Remember that when holding up play as you dream of reaching that par-5 in two shots.
2016 LEADERS IN REACHING PAR-5 GREENS IN TWO:
Rory McIlroy (26% of the time)
Dustin Johnson and Tony Finau (25%)
Stewart Cink (24%)
Harold Varner III, Adam Scott, Jason Kokrak, Gary Woodland, Henrik Stenson and Justin Thomas (23%)
BEST PAR-5 SCORING RELATIVE TO THE FIELD SINCE 1996:
Tiger Woods, who, in 2000, gained 0.40 strokes on the field per par-5 hole. From 1996 to 2016, Woods led the Tour 12 times in this stat.