How Will Big Rain Forecast Affect PGA Leaderboard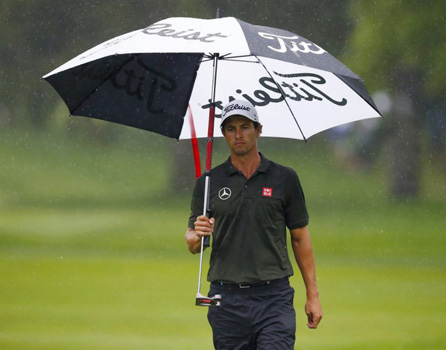 With abundant rain forecasted at Quail Hollow, cbssports.com's Kyle Porter provides a good idea who it might affect this week.
When Quail Hollow replaced its old turf with new Champion Ultradwarf Bermudagrass last year, it is presumed that it wanted to create a fast and firm surface for the 99th PGA Championship. A real test, so to speak. Not on par with the U.S. Open, but I'm not sure anyone wanted to see 21 under win this event like Rory McIlroy shot back in 2015 (other than, you know, Rory McIlroy). 
So Quail Hollow revamped its greens, re-did its fairways, grew the rough and made the greens "almost too fast" (according to Kevin Na). Of course it was rewarded with buckets of rain with more to come later this week, which effectively ruined the entire setup as it was intended.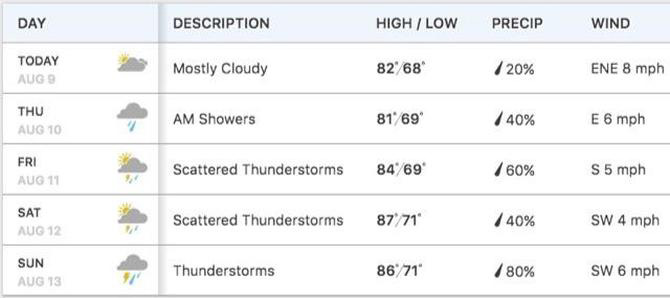 And, here's who has the highest Strokes-Gained during wet conditions. It's no surprise that Rory McIlroy is the leader given his propensity to dominate in calm soft conditions.
Tough Mudders… SG per Round Performance in the rain since 2014 pic.twitter.com/rkAm3deOoc

— Josh Culp (@futureoffantasy) August 8, 2017
So far, the greens today are lightning fast. I mean Augusta fast. But that'll change once the H20 slows them. Which just might give Rory yet another advantage.