The 2017 DFW AvidGolfer Passbook is now available for purchase!!!! To order, please follow the instructions on the left, or call 972-550-9000  Monday through Friday between 9AM – 5PM. Passbooks are available to be purchased at the AvidGolfer office between the hours of 9:30 AM – 4 PM, Monday through Friday.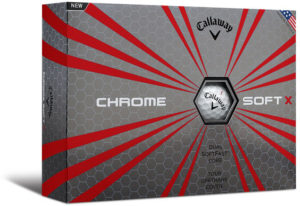 ONE DOZEN CALLAWAY CHROMESOFT X GOLF BALLS FREE WITH EVERY SUBSCRIPTION!!
For a complete list of of course savings and availability, CLICK HERE
(Savings based on course rates as of Nov. 1, 2016)
Bear Creek-East
Bear Creek-West
The Bridges
Bridlewood
GC Champions Circle
Cleburne
Country View
Cowboys Golf Club
Coyote Ridge
Cross Timbers
GC of Dallas
Firewheel Old Course
Firewheel Lakes Course
GC Fossil Creek
Frisco Lakes
Grapevine Golf Course
Heritage Ranch
Hidden Creek
Iron Horse
Lake Arlington
Lake Park
Links at Lands End
Links Stay and Play
Mansfield National
Oak Hollow
Old Brickyard
Plantation
Prairie Lakes
GC Resort
Ridgeview Ranch
Riverside
Riverchase
Sherrill Park #1
Sherrill Park #2
Southern Oaks
Split Rail
Squaw Valley
Sugar Tree
TangleRidge
Tierra Verde
Tour 18
The Tribute
Trails of Frisco
Turtle Hill
Twin Creeks
Waterchase
Watters Creek
Whitestone
Woodbridge
Willow Springs
**Please allow 7-10 business days for all passbook orders to be delivered.**
CLICK HERE TO SEE A COMPLETE LIST OF SAVINGS & AVAILABILITY
(SAVINGS BASED ON COURSE RATES AS OF NOV. 1, 2016)
Restrictions vary. Cart fee required on all rounds. Rounds of golf valid Monday through Thursday unless otherwise stated. Some cart fees are higher than the normal cart fees, but all courses are still more than 50% off the normal rate.
BOTH DIGITAL AND PRINT SUBSCRIPTIONS INCLUDE A HARD COPY OF THE PASSBOOK. PASSBOOK IS NOT AVAILABLE IN DIGITAL FORMAT.