Lifestyles Of Golf's Rich And Famous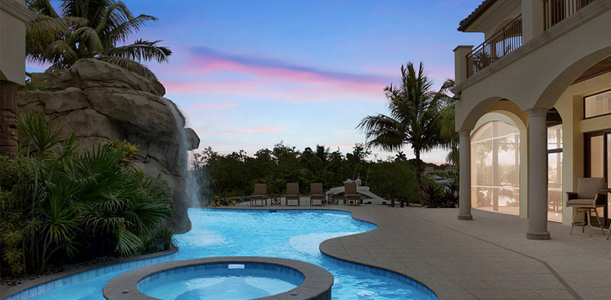 If you ever wondered how the well-monied golfer lives, SI.com's Alan Shipnuck profiles the lifestyles of Tour millionaires.
Standing on the pier in the backyard, Koepka offered a guided tour of the Tour pros clustered along the water: Rickie Fowler's old house, Steve Marino's place, Davis Love's spread. Directly across the water was the house Johnson paid $4.5 million for years ago, but has since outgrown; a few bends down the Intracoastal he and fiancée Paulina Gretzky are now building from the ground up their own Xanadu, a project that has been ongoing for more than a year and still has a ways to go. Dustin, how many square feet will it be?
"I don't know…a lot," he said.
Johnson said he was most intimately involved in the design of the closets.
"He has probably 30 suits that each cost three, four, five thousand dollars," says Johnson's agent David Winkle. "Prada, Dolce & Gabbana, you name it."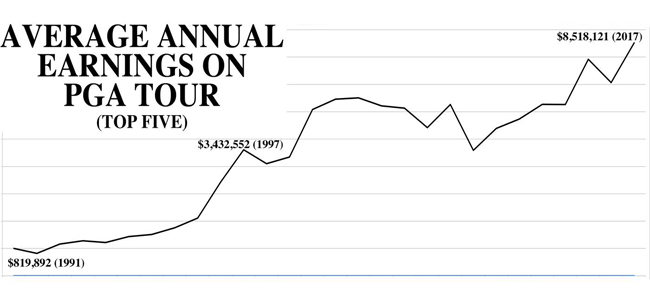 This is the rarified, lemon-scented air where the top pros dwell. Johnson, 33, is the number one player in the world and an average year for him is now $20 million in on- and off-course earnings. Phil Mickelson hasn't won a tournament since 2013 but his annual haul is roughly twice Johnson's. Meanwhile, Tiger Woods is approaching $1.5 billion in lifetime earnings. Rory McIlroy is not yet 30 but is already worth hundreds of millions of dollars, and in a moment of candor once said the $10 million bonus paid to the FedEx Cup champ no longer piques his interest.s