A-Rod's Completely Ridiculous Bag Setup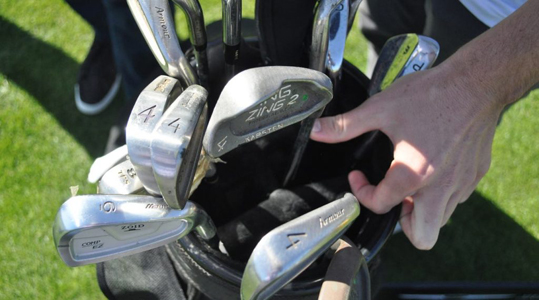 A-Rod (Alex Rodriguez) is living the good life. Hot girl friend. Successful entrepreneur. Hall of Fame career. Great broadcaster.
With so much going on, he's able to squeak in a bit of golf. Last I could see is he used to be a 10-ish handicap about eight years ago. What's crazy is his bag setup at the Genesis Open courtesy of Jonathan Wall of Golf.com. I don't think I've ever seen a bag combo so wheels off.
1) His driver is non-conforming
2) He carries four 4-irons!!
3) The 8-iron still has plastic on the head
5) He has a baseball bat-shaped putter
6) Rodriguez is still carrying a butter-knife 2-iron
8) Seven brands are represented
Something tells me A-Rod's handicap isn't a 10 anymore. But if it is…I'm duly impressed.