AT&T Byron Nelson Thoughts And Suggestions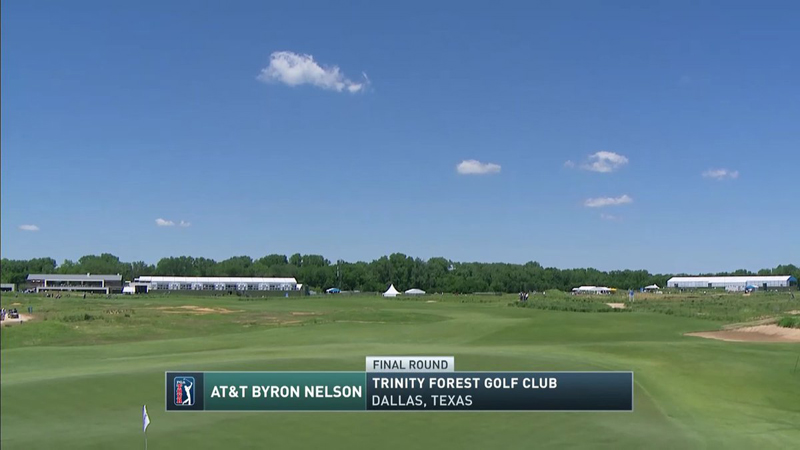 The second AT&T Byron Nelson at Trinity Forest GC is closed. Sung Kang is your 1st time PGA Tour winner at 23-under. The field, while not top-heavy in marquee value, still included some incredible players by the low scores.
Kudos the Salesmanship Club for their usual yeoman's work, shrewdly offering Tony Romo a sponsor exemption, and course superintendent Kasey Kauff and his staff for making the course playable under very trying conditions.
However, we do have suggestions moving forward to hopefully improve the broadcast and maybe give the event a chance by changing the date.
Gallery dispersion (usually limited to one side of a hole) and the camera angles led viewers to believe no one was there–looking more like an Adams Pro Tour (ATP) event than PGA Tour stop.
 The AT&T Byron Nelson needs a different week, stat! A links-style course scheduled the week before the newly moved PGA Championship (with zero links courses on the upcoming schedule) is brutal. AT&T needs to use their considerable sponsor muscle and push for a new date. In the short-term, why not switch with the Charles Schwab Challenge at Colonial? The course is more of a traditional layout and I believe more name players would attend leading into the PGA.
Keep giving Tony Romo a sponsor exemption. Romo moved the needle Thursday and Friday. His +8 was definitely better than most predicted (+3 on Friday) and he beat four Tour pros including two PGA Tour winners (six combined wins).
I gave some Nelson tickets to a helpful neighbor. He and his family attended Sunday's round under postcard-perfect skies. However, he said no tickets were taken at his entrance gate due to the sparse attendance, instead allowing anyone in free who wanted to show up.
I've played TF several times and its a fun, engaging links style layout. But TV images presented a too-much-green, not enough eye-candy venue. In fact, the background shots during leaderboard updates focused mostly on wildflowers.
I'm a huge Coore/Crenshaw fan. Sands Hills being my fave course. But this Trinity Forest track just looks awful on TV. No definition, no nothing. Just looks like giant greens w slope??

— Mark Calcavecchia (@MarkCalc) May 11, 2019
We have a strong affinity for the event, the staff and the participants. I'm sure any and all constructive suggestions will and should at least be considered.