Obscure PGA Champ Parlay Bet Almost Pays Off Big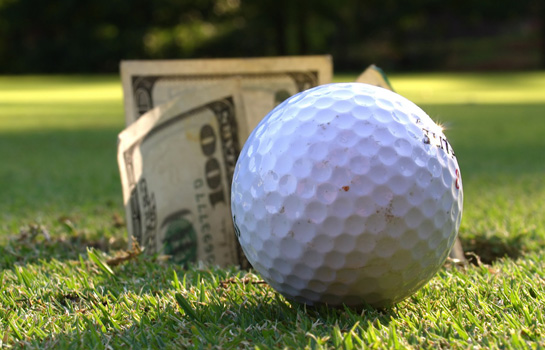 Betting on golf is one of the toughest wagers in sports. I liken it to roulette. Pick a bunch of players and hope. Or, pick a couple and really start praying.
We remember the guy who won $1.2 mil betting on Tiger to win the Masters. And who subsequently lost $100,000 wagering on Woods to win take the Grand Slam.
Well, an Icelandic gambler nearly pulled off a six-fig payday on a PGA Championship parlay. He came this close as GolfDigest.com's Stephen Hennessey reports.
The Vegas Sports Information Network reported on the very bold "make-the-cut" parlay for the PGA Championship placed by Icelandic gambler Spencer McIlmoyle. For the casual reader, a parlay is a wager with multiple bets included, and it only pays out if every bet wins. McIlmoyle's bet was a $3,448 10-leg parlay on seven golfers to make the cut and three golfers to miss the cut. The potential payday? $155,000.
Amazingly, McIlmoyle nailed nine of the 10 golfers' outcomes, correctly predicting Brooks Koepka, Xander Schauffele, Tommy Fleetwood, Hideki Maytsuyama, Patrick Cantlay, Tony Finau and Webb Simpson all to make the cut, and Jason Dufner and Branden Grace to miss the cut. It all came down to Shane Lowry to miss the cut, and a birdie by Lowry on his second-to-last hole of his second round moved Lowry inside the cut line, costing the gambler the six-figure payday.
"That's a little kick in the pants, there."

Parlay enthusiast Spencer McIlmoyle @Spennymac84 on missing his $155K #PGAChamp parlay by one stroke.@MitchMossRadio @paulyhoward on #FollowTheMoney
M-F 4A-7A PT/7A-10A ET & replay 9A-12P PT/12P-3P EThttps://t.co/IneDygPUIn pic.twitter.com/UZNuernsXn

— VSiN (@VSiNLive) May 20, 2019
Ouch.