Brandel Chamblee Versus Jim Harbaugh On Toughness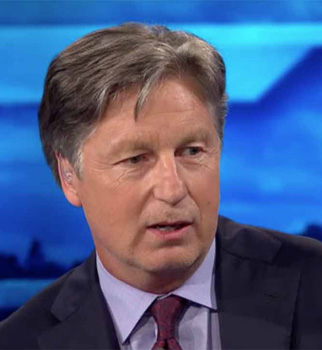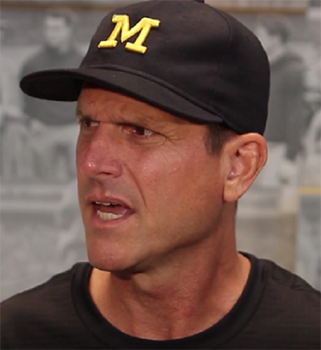 Toughness. It's one of those delicate topics when measuring an athlete. Everyone would like to be perceived as tough as nails. Lacking in it could haunt one's reputation for life.
So, when one of my favorite analysts Brandel Chamblee questioned Brooks Koepka's fortitude, grit or perseverance, a bonfire of debate ensued. I don't agree with Chamblee on everything (including Koepka's supposed lack of toughness ), but I will acknowledge he's a good analyst because at least he does his research. Meaning, he's a far cry from Skip Bayless who shamelessly stokes fires without any homework–or apparent common sense–to back it up.
First up is Koepka's reply.
"Telling me I wasn't tough," Koepka said during a news conference. "That pissed me off. That really pissed me off."
After an awkward pause, he was asked who said he was not tough.
"I think we all know."
To his credit, Chamblee did acknowledge that he was wrong watching Koepka destroy the PGA Championship field–and Tiger Woods by 9 shots on Thursday.
"I've been flipped off a few times in my life, probably not as often as you think. But I felt like he was giving me the finger for four-and-a-half hours out there today."
"I've got to tell you, I enjoyed it," he said. "Outside of his immediate family, I can't think of anybody who enjoyed that round more than I did.
"Tiger never really got his bell rung by a big-name player in a major championship when they were going head to head and they got the better of him," he said. Woods shot a two-over par 72, nine back of Koepka. "I know this is the first round, but outside of golf that he's offered, I think this is the best golf that Tiger Woods would have ever seen thrown at him."
The question of Koepka's toughness was noticed outside golf as University of Michigan coach Jim Harbaugh felt compelled to weigh in. And, Brooks isn't even a Wolverine alum (Florida State).
Sound logic coach, but you know Lombardi didn't have much of a pro football playing record & knew a fair bit abt the game, same w/ Gruden(I could go on)& somehow Romo who didn't win a Super Bowl managed to talk knowledgeably about it.
How is that?

Perhaps passion for the game.

— Brandel Chamblee (@chambleebrandel) May 20, 2019
Be sure to scroll down the timeline for some entertaining responses…
Koepka is the opposite of Michigan Football. He only wins the big games and mails in the regular season. I'm not a fan of either.

— Mill Phickelson (@GotYips) May 20, 2019
The polite world of golf is becoming less polite and more "sportsy" provocative these days due to social media. If you believe in the adage "any publicity is good publicity," then our sport is moving up the awareness meter.