Brendon Todd Climbs Completely Out Of Golf's Abyss–Again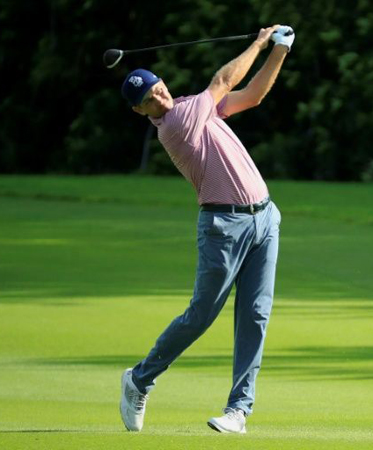 Brendon Todd possesses one of those captivating rags to riches to rags to riches again stories. Began his PGA Tour career with 10 straight missed cuts and missed all 13 Nationwide cuts before winning the 2014 Byron Nelson Championship with an incredible degree of difficulty save for par.
It's a story that should inspire many who struggle to find their way. GolfDigest's Shane Ryan provides a good read on the roller coaster journey all the way back to consecutive wins the last two weeks. This signaling that his second comeback was more inspiring than the first.
"I really lost it," Todd said of the first long slump of his career. "I would get to the first tee, no confidence, nervous, and I'd hit it 50 yards right. It might go out-of-bounds, and from there it would be an all-day grind just to keep the ball in play. Then I'd chip and putt phenomenally, shoot 75, and miss the cut."
Todd stayed hot for a month after his win in Dallas, and the next year he finished 46th in the FedEx Cup standings. But the yips returned in the fall of 2015. In 2016, the final year of his exemption, the nightmare of 2009 played out again as he missed the cut in 20 of his final 21 events. His full status gone, Todd missed eight of nine cuts in 2017, and all six in 2018. The negative momentum built on itself, and his World Ranking dove below 2,000.
For Todd, the lowest moments saw him gravitating toward the second mind-set. "In '16, it was like, Oh, man, I'm playing my way off the tour, and I don't want to go through this again. It's hard, it's depressing, and I just kept hitting the ball bad and to the right in golf tournaments. It was really difficult from the standpoint of knowing what was ahead of me. I might get five holes into a tournament, and realize, Oh my gosh, what I just worked on wasn't right; I'm still hitting it bad. And then you've got 31 depressing holes before you miss the cut and you can go home."