Bridgestone Ball Exec Says It's Time To Roll Back Tour Distance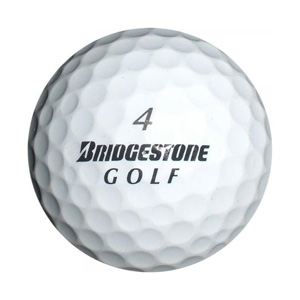 In the battle of increasing ball distance making current courses "obsolete", Bridgestone Golf CEO Angel Ilagan believes its time for true bifurcation regarding balls Tour players smash and those hit by everyone else. Golf.com's Ryan Asselta has the details.
"As it relates to the Tour…there needs to be something to standardize [the ball] because the guys are hitting it way too long," Ilagen says.
This marks the first time the chief executive of a leading ball manufacturer has publicly called for a dialed-back ball.  
The CEO echoed the sentiments of Woods —  Bridgestone's most high-profile staff player — who said in a recent podcast: "We need to do something about the golf ball. I just think [the ball] is going too far. With the game progressing as it is, I think the 8,000-yard golf course is not too far away. That's pretty scary."
"I think there is an option to have a ball that is played on Tour, and a ball that is played casually," he said, adding that he gives a standardized ball a 50-50 chance of appearing on Tour in the near future.
My prediction is this war of words will continue for quite a while–depending of course whether golf scores like Brooks Koepka's winning 16-under at the U.S. Open cause more Chicken Littles to bemoan the game is out of touch. Some message boards are saying the issue is about swing speeds above 115mph, but what to do with amateur entries at a U.S. Open, college events or your garden variety tournament?
Scores haven't dropped at all since Byron Nelson's stroke average of 68.33 back in 1945. Course setups continue to change with narrower fairways, higher rough and sinister greens. Unless perennial golf ball leader Titleist signs off on two distinct balls, the ongoing debates will merely be a time killer with no resolution.
Or if Augusta National members decide its iconic course isn't competitive enough and demands a special ball be used. If that occurs, any and all Tour players would shrug their collective shoulders and submit to the new restriction.