Bryson DeChambeau Still Doesn't Understand USGA's Compass Ruling. Neither Do We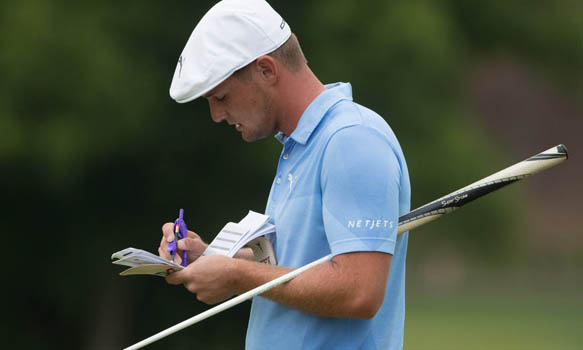 Bryson DeChambeau yesterday spoke about meeting the USGA to discuss their ruling against himc And after over two hours of blah, blah, blah, Bryson still doesn't understand the issue their having. Neither do we–especially when compared to the green grid information players use to read putt breaks. Its a laughable decision…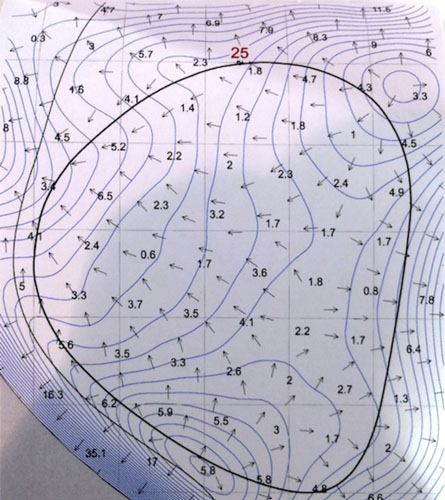 GolfWeek's Kevin Casey reports on young DeChambeau's stance.
"Yeah, look, I'll say one thing on that, and I will say it's unfortunate. It's just a referencing tool. I talked to John Bodenhamer (USGA senior managing director of championships and governance) about it quite a bit, a couple hours, and we had a great conversation. The USGA has been really responsive and we've had fantastic talks. I'm honestly looking forward to working with them on helping make the rules better, more clear. That was never my intention, to skirt by the rules or anything like that. It was just a device that I thought had been used for a long time in different fields and I thought, 'This shouldn't be an issue. It's not a distance-measuring device, it's just a referencing tool.' And so they obviously didn't think it was legal and that's fine. But at the same point and time, there's a lot of different ways to go about referencing things. I could use my finger or things like that, so they're working on that to clarify the rules in that regard as well. … On the compass issue, we're working on it and hopefully we'll come to a better resolution in the end."
DeChambeau: "I'm not trying to push the game in any direction. I'm trying to utilize every tool in my brain to be able to reference information and get information in a way that I can utilize it to the best of my ability. Whether it's referencing a pin location – getting more precise pin locations – or knowing what the wind is a little more precisely, that's what we're talking about: What information can we gather and what's the resolution on that information? It's not going to deter, it's going to help make what we can do more precise under the rules. I don't want to ever be doing anything outside the rules. Obviously, nobody does. We want to see what's allowable and what type of information can we gather and how much resolution can we have under that type of information."
What amps up the ridiculous is the USGA essentially admitted they didn't understand the compass use–or how its deemed an illegal advantage–but ruled against it anyway. For the USGA, ignorance continues to be bliss.