Bryson DeChambeau Tries Out Yet Another Curious Theory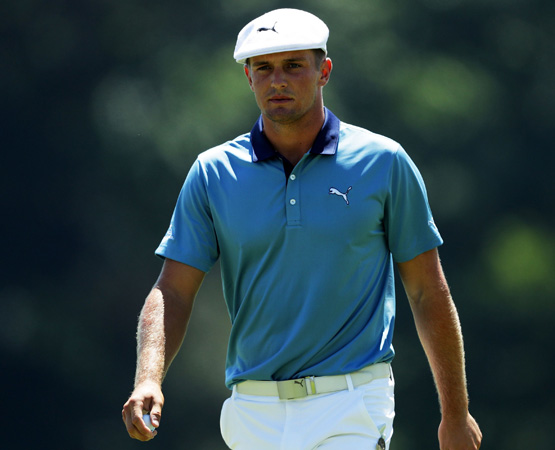 Bryson DeChambeau is golf's version of A Beautiful Mind–with a better ending. He is currently the disrupter in golf with his compass, single-length irons and now something new again.
Ryan Lavner outlines how the obviously tired SMU alum is traveling to Colorado to undergo "muscle activation" tests.
Say what?
He's headed to Denver to meet with Greg Roskopf of Muscle Activation Techniques.
"I'll see him twice," he said after a third-round 64 Saturday at Aronimink. "I'll have dinner with him. Get a good sleep session in and see how I'm performing in the morning. Do a little weights to see how my body is tolerating the forces properly and get going after that."
He admitted that he's "very tired" after winning back-to-back playoff events. Earlier this week, he expressed optimism that he'd be able to power through the week and post another high finish, but when he finished his round he was tied for 26th.
"It takes a lot longer for your body to recover," he said. "There's not some magical pill that you can take to recover. There's just sleep. Naturally, it's very difficult to get your vitals back up to 100 percent."
"I wanted to know what happens to me with my swing and game in the conditions I am and how tired I am," he said. "I've learned that I can do it, but my legs are tired. I can feel it."   
Just watch. If DeChambeau continues down this successful path, you'll see many more players at least trying out Bryson's eccentric but also ultimately successful new-age strategies.
No wonder he and Tiger (firing my glutes) Woods get along so famously.