Davis Love III's Vague Reasons Why U.S. Lost Latest Ryder Cup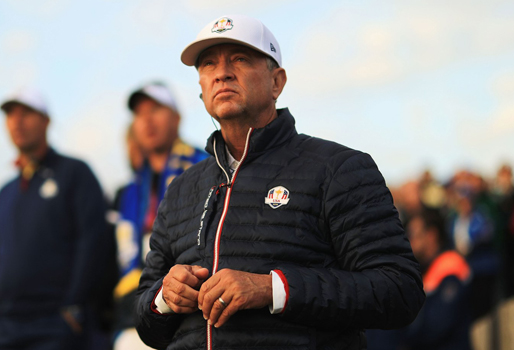 Davis Love III was one of Jim Furyk's seemingly endless supply of Vice Captains at the 2018 Ryder Cup. A month after the latest U.S. loss, Love (who captained the Cup in 2012 and 2016) graciously admitted some mistakes he made leading to the defeat.
However, as Bryan Wacker reports for Golf World, there isn't a whole bunch of insight given along with the reasons.
"I dropped the ball on two or three things that could have helped, and I apologized to Jim," Love told Golf Digest last week. "I should have seen some of those things coming."
Like maybe only one player (Justin Thomas) playing/scouting out the Le Golf National track? He was also one of the few to post a winning record for coincidence? Or maybe it's time to cite the old cliche "If you fail to plan, you plan to fail." 
Another Vice Captain Steve Stricker added, "We all talked to one another in the week after and tried to decipher what came out compared to what actually happened.  It's sad we lost and unfortunate [that some things happened]."
It appears everyone involved believed Furyk did all he could besides hitting his players' shots. Yes, he could've planned better choosing players who ranked high hitting fairways on the tight layout. Or, sometimes losses just happen. Especially for the U.S. on foreign soil.