Dustin Johnson Addresses Relationship Speculation With Paulina Gretzky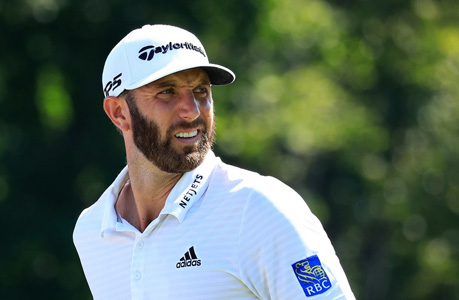 Dustin Johnson recently lost his status as golf's #1 ranked player to Justin Rose. That happens in the ebb and flow of sports. But being in the public eye also has its ups and downs. You enjoy the spoils but deal with the intrusions of your personal life. Its a balancing act that's never easy.
Such is the case when his longtime fiancé Paulina Gretzky removed all of his images from her vast Instagram account.
The Sun reports that this may be the reason for the riff.
Johnson and California socialite Yassie Safai are said to have struck up a relationship which has infuriated Gretzky, who has been engaged to the 2016 US Open champion for nearly five years.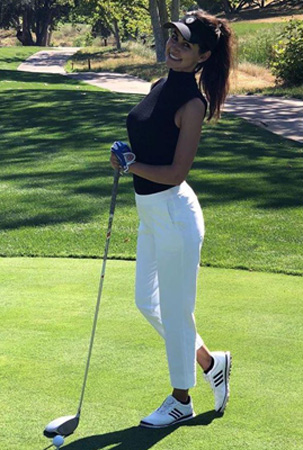 Gretzky's parents, Canadian ice hockey legend Wayne and wife Janet, own a mansion at Sherwood, and are said to be furious at the way the scandal has erupted.
Another Sherwood member, who did not want his identity revealed, commented: "It is the talk of the club that Yassie is at the centre of the split, and it has caused the Gretzky family a lot of heartache.
"Yassie is very ambitious, and is keen to be seen as the ultimate golf chick – but I'm not sure if being involved in something like this will help or hurt those ambitions."
Dustin responded via Twitter.
Every relationship goes through its ups and downs, but most importantly, we love each other very much and are committed to being a family. Thank you for your love and support.

— Dustin Johnson (@DJohnsonPGA) September 11, 2018
You'll know something is up if Paulina doesn't travel to France with DJ for the Ryder Cup. We hate seeing anyone go thru this and we're big fans of Dustin and his management company Hambric Sports. So, here's hoping its merely a glitch that many relationships battle–and hopefully overcome.
UPDATE:
The lady in question Safai replied via TMZ.
"I am not in a relationship with Dustin Johnson. Nor have we had any prior relationship."
She explained, "I met Dustin Johnson at Sherwood Country Club. I have run into him at Sherwood maybe 4 times since then and yes briefly spoke with him, like I'm sure any avid golfer and member would."
"I am sure he is a great person but we do not have a close friendship. I have never met Paulina Gretzky and do not know the Gretzky family, but again, I am sure they are great people."
"I have no insight into the rumors around Dustin Johnson and Paulina Gretzky's relationship. I wish them nothing but the best. I just want to go back to living my normal life."'
One source extremely close with the Gretzky family tells us Paulina and Dustin are still together but would not expand when asked why he has disappeared from her IG page. 
So there ya go. Until further notice…