Fire Forces Evacuation Just Hours After Safeway Open Ends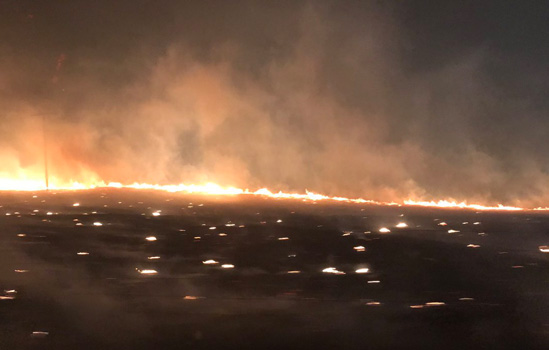 They say timing is everything. That cliche was never more apparent than when a wildfire threatened Silverado Resort & Spa of the Safeway Open—just hours after the tournament ended yesterday.
I've never run from a wild fire before #napafire

— Patton Kizzire (@pkizzire) October 9, 2017
200+ acre fire off Atlas Peak Rd. Prayers for all the first responders headed that way. Really scary stuff… #napa pic.twitter.com/BUFHBLannM

— Kyle Thompson (@KyleThompsonPGA) October 9, 2017
If anyone is still in Napa, be on your toes cuz there's a massive massive fire pic.twitter.com/vssT1g0j7s

— martin piller (@martinpiller) October 9, 2017

"Several massive wildfires burned out of control in Napa and Sonoma counties early Monday, destroying an untold number of homes and businesses, forcing the evacuation of many thousands of people and shutting down major roadways as firefighters sought to halt the advance of infernos that were driven by powerful winds," this story in the San Francisco Chronicle said.
"Guests of the Silverado Resort and Spa on Atlas Peak Road said they had been evacuated in a rush as flames approached.The resort had hosted the Safeway Open, a PGA Tour event, which ended Sunday.