Golf And The Struggle To 'Feel Like I Belong'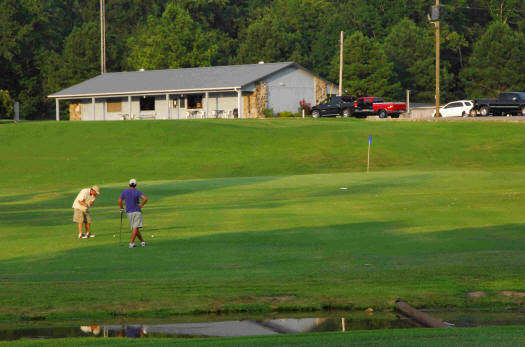 Here's a thought-provoking article by golf blogger Ryan Ballengee on why he struggles to "feel like he belongs" in the sport. If you grew up on public tracks, you might empathize with his plight to feel accepted and deserving at a private club. It's definitely worth your time to read.
At one of the tournaments, I can distinctly remember standing on the first tee and one of the kids I was playing against — can't remember if it was the kids who always wore plus-fours or not — asked me where I was a member. I wasn't, anywhere. I eventually had a junior membership to Bay Hills (not Bay Hill, though Mr. Palmer's management company eventually took over operations of the plural) where I paid a discounted fee to play, but my family couldn't afford a membership and wouldn't have any use for one.
So I made up a club name. I didn't even know enough about country clubs to lie about an existing club.
Twenty-plus years later, I still can't shake the feeling that I don't belong. My family is middle-class, creeping these days into upper middle-class by a smidge. I grew up in a nice-sized home, and I had everything I ever needed or wanted. In part, that was because I was an only child. That was also because my parents worked hard for their money, and they didn't waste much of it. They saved. My dad works at a Chevy dealership in the parts department, fielding phone calls from body shops and other dealerships to get them the parts to fix other people's rides. My mom works as a hematology tech at the same hospital she's been for some 30 years. Folks like us move up here and there, but they also stay put. That feeling pervades my thinking.
I've had the good fortune being considered media — though I'm sure some folks dispute that designation — and having been offered chances to play at some of the greatest golf courses in this country. And each time I show up there, I feel out of place. I often thin balls on the range as I get ready to play because I fear taking a divot on their pristine turf. I don't deserve that, I think. I typically play as quickly as possible because I figure the meter is running, and I wouldn't dare overstay my welcome. If I'm assigned a caddie, I tend to spend more time talking to them about life than the course because, odds are, I have more in common with them than any of the membership.