Ho Sung Choi Now Owns The Best Logo In Golf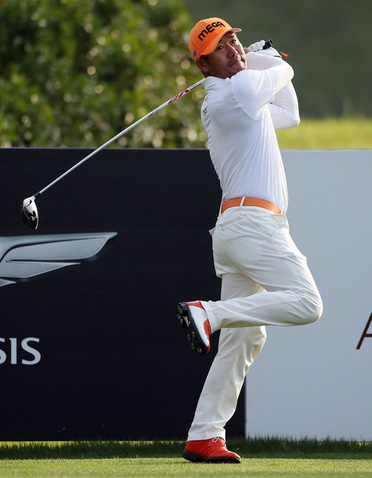 Love me some Ho Sung Choi. Homemade swing. Late bloomer. And has four top-20 finishes world wide including a win in Japan. Thus, smart AT&T officials granted the internet sensation a sponsor exemption into this week's Pebble Beach Pro-Am.
Now, he has his own logo. A great logo as reported by writer Evin Priest.
I'm in awe. One of the great bag logos pic.twitter.com/Nz6ylfsMjZ

— Evin Priest (@EvinPriest) February 6, 2019

Choi is playing with Chris O'Donnell, Jerry Kelly and Aaron Rodgers. If CBS is shrewd, they will follow the man with a million follow-throughs on every swing, 'cause who wouldn't want to watch this?