If The Supreme Court Agrees To Legalize Sports Betting, The Tour Is Prepared To Go All In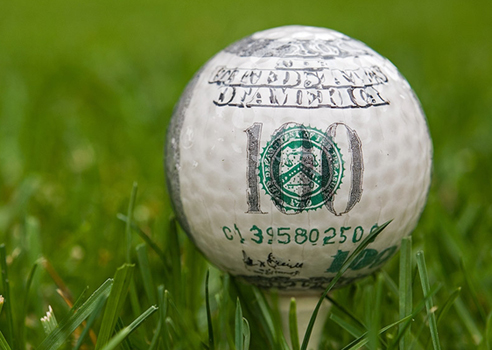 Golf and gambling are a lot like peanut butter and chocolate–the perfect combo. It's a sport that lends itself to any and all creative wagers–whether we're playing it or merely watching on TV.
GolfChannel's Rex Hoggard reports on how the PGA Tour is preparing to go all in if the Supreme Court votes to legalize sports betting nationwide.  That's probably a sound business idea as fantasy sports have given the NFL another important boost in popularity.
"It's important that the types of bets and the types of markets that are created around our competitions are ones that don't increase the risk of corruption," Andy Levinson, the Tour's SVP  of tournament administration said. "By having some say in the types of bets that are offered we feel we can mitigate the risk that can be posed."
Specifically, Levinson said the Tour would want to avoid bets that focus on a negative outcome, such as a player missing a fairway or a green or making a specific score.
The circuit would want whatever form of betting that states would allow to include the use of official, Tour-generated statistics to ensure accuracy and promote fan engagement through the various new platforms legalized sports betting would create.
The Tour is also keen to take advantage of any commercial opportunities that legalized gambling – four states are exempt from the federal ban on sports betting, including Nevada, but it's only allowed in that state – will surely produce.
"If betting operators are going to be profiting off our competitions then we believe that the pro leagues are entitled to do that as well," Levinson said.
Most golf fans know you can legally wager during the Open Championship and even the pro golfers get involved. So far I haven't heard one issue with those players betting on themselves–or even on their competition.