Is MyGolfSpy The Consumer Reports Of Golf Equipment?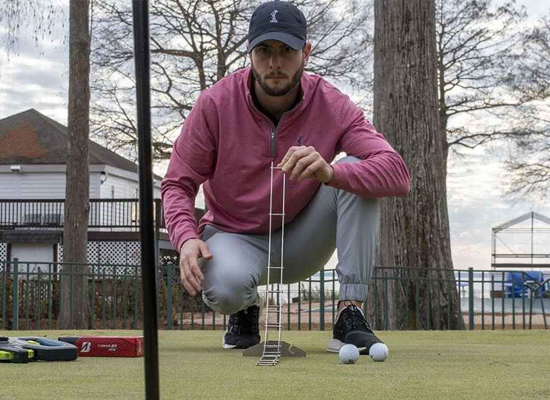 MyGolfSpy.com is quickly becoming the go-to source for seemingly unbiassed testing of golf equipment. Which is a valuable service given all the incredible claims manufacturers make about their gear helping golfers improve their games.
ESPN's Tom VanHaaren profiles the small company making big waves for those club designers and marketers to honestly depict their "guarantees."
Although the industry has excelled in selling an outcome every golfer is hoping for — whether it's more distance from a driver, more spin from a ball or just lower scores in general — it has come up short in overall accountability, transparency and delivering on its often immeasurable promises.
While that isn't to say any company has intentionally deceived its consumers, the uniqueness of the industry has allowed for claims that can't be refuted, products that may be of dubious quality, and skyrocketing prices with profit margins going through the roof.
"The two goals were to change the way companies marketed products to consumers based on performance rather than just claims," Beach said. "And to also have companies change the way they develop products, and I think we're doing that. I know we're doing that because they call us and say, 'Hey, what can we do to make the product better?' We tell them based on what we see in our tests and then we see those things implemented the next year."
Every industry–and their consumers–should benefit with unbiased reviews. I don't always agree with the Consumer Reports findings, but it's reassuring for the opportunity to at least compare results when doing your research.