Jason Day And Stevie Williams Split After Six Events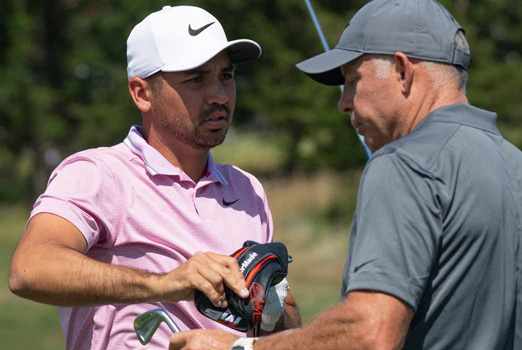 Jason Day and caddie Stevie Williams called it quits yesterday after Day missed the cut at the Northern Trust Open. It was an experiment that had much promise yet lasted just six events yielding only one top-10 and two MCs–hardly the performance both envisioned.
"Work hard," Day said. "No, seriously, like — you don't get anywhere in life without sacrificing and working hard. That's just plain and simple. And you've got to work smart. But you've got to have the goals. You've got to have your short-term, your medium goals, and your lofty goals. And that's kind of what he's done, is really open my eyes back to trying to stay focused on those."
Evan Priest broke the news.
"Parting with Steve was a mutual decision and not an easy one to make," Day told AAP on Sunday.
"He is the ultimate pro; it was a real learning experience being exposed to a caddie who has achieved what Steve has. He has worked with the best."
Day is among golf's new generation who rely on technology and analytical data to monitor performance and the Queenslander appeared not to gel with Williams.
"It was a disconnect of old school and new school," said Day.
"Steve has become a friend and I have a lot of respect for him. I thank Steve for everything he taught me."
Jason Day will have friend and fellow pro David Lutterus as his loop in Chicago.