Jordan Spieth's Recipe For A Good Week At The Nelson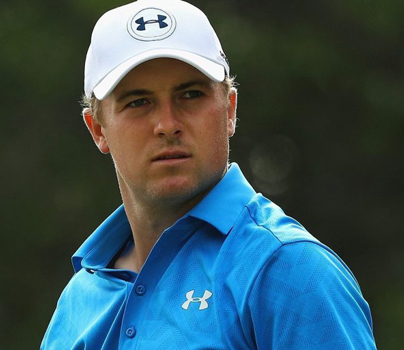 Jordan Spieth is already a fairly wise man at age 24. He's also the overwhelming favorite at this week's AT&T Byron Nelson Championship given his #3 world ranking and Trinity Forest GC being his "home" course.
So, what advice did he offer his fellow playing peers this to perform at their best? GolfChannel's Will Gray as the details.
"Just a lot of hydration. Lay off the sauce every night, no alcohol," Spieth said. "It makes a difference if you have two beers on a Tuesday, it really does."
"Stay away from big steaks. These are the kind of stuff you start to learn once you kind of feel sluggish," Spieth said. "I'm 24 and I still kind of feel a difference here and there."
And, Dallas Morning News writer Brad Townsend reports on the feedback Jordan received from others in the field after a few practice rounds at the new venue.
"I really think this course is going to make a great impact," he said. "I think people were skeptical a year ago. And I think it's going to be a happy surprise this week."
Asked Tuesday how many rounds he has played at Trinity Forest, Spieth estimated 30 to 40. Usually, he said, he plays in a fivesome, each player riding a Golfboard — a cross between a surfboard and motorized cart — with music playing.
Golfboards can be taken to the edges of greens without incurring any turf damage. Spieth's groups usually finish 18 holes in 31/2 hours.
"It's a blast," Spieth said, though noting that this week his peers will find Trinity Forest to be one of the easiest walks on Tour, comparable to Hawaii's Sony Open, with short strolls from greens to tee boxes.
"Change can be a great thing," Spieth said. "But when guys are looking for a potential week off, change is kind of an easy way out. I think in future years, though, we'll see better fields."
I saw the course yesterday and the recent heat has magnificently greened up the Trinity Zoysia grass.