Junior Golfers Sound Off In Anonymous Survey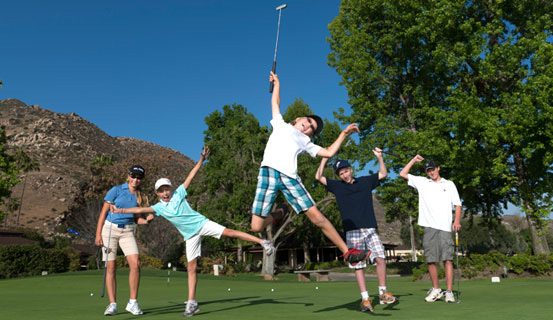 Junior golfers are the much-needed heir apparent to keep the game afloat after us baby boomers phase out. Given we own the Texas Junior Golf Tour, this anonymous survey of junior players drew my interest. Some questions and answers were fairly routine responses, but others made me think a bit.
On average, how many hours per week do you practice, including time in the gym?
1-5 hrs: 9%
6-10: 12%
11-15: 10%
16-20: 12%
More than 20: 57%
They said it:
"A lot more than 20."
Do you currently play any other competitive sports?
Yes: 23%
No: 77%
If no, at what age did you stop playing other sports?
16+: 9%
14-15: 18%
12-13: 36%
10-11: 14%
7-9: 13%
5-6: 10%
Do you play more public golf or private golf?
Public: 42%
Private: 53%
Semi-private: 2%
Both: 3%
How many teaching pros have you worked with?
None: 5%
1: 28%
2: 27%
3 or more: 40%
Have you ever felt like a teacher has messed up your swing?
Yes: 46%
No: 54%
They said it: 

"Absolutely."
Are you concerned with how far today's top players hit the ball?
Not at all: 65%
Moderately: 29%
Greatly: 6%
They said it: 

"Well, I hit it really far."
What do you see as the biggest threat/opportunity to growing the game? 
Cost: 43%
Time it takes to play: 32%
General lack of interest among kids your age: 23%
Other: 2%
They said it: 

"We should shrink the game."
Do you ever feel pressure from your parents or coaches to practice/play more golf than you would like?
Never: 45%
Sometimes: 43%
Often: 12%
Do you ever feel burnt out by golf?
Never: 38%
Yes, occasionally: 56%
Yes, frequently: 6%