Justin Rose Signs New Club Deal With Honma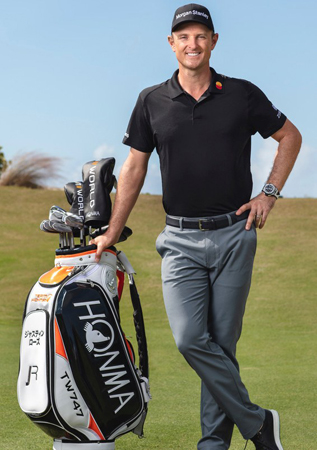 Justin Rose, currently the #2 world's ranked player has officially switched club deals from TaylorMade to boutique builder Honma. I'm sure its for a pile of cheddar and probably a piece of the company, but he played very well with the TMs, so why mess with success? Plus goes against the tide during a time when not having a club endorsement is a successful strategy (currently all four reigning major winners are playing without one).
Anyway, GolfWorld's equipment writer Mike Stachura has the details to the one of the worst kept secrets.
Those efforts are being led by Mark King, the former CEO at TaylorMade, the company with whom Rose had an endorsement contract for his entire 20-year professional career up to this point.
Company spokesman John Kawaja indicated that Justin is expected to play a Honma driver, forged irons and wedges. Rose, 38, is scheduled to start his year at the Desert Classic in Palm Springs, Jan. 17-20. Kawaja said that although the set makeup is not yet confirmed, Rose is under contract to play 10 Honma clubs. He said those clubs are likely to feature versions of models introduced late in 2018 in Japan.
The signing of Rose is easily Honma's most significant player endorsement contract ever. Previously, its top-ranked male endorsee was Hideto Tanihara, ranked 174th in the world and a 14-time winner in Japan. Honma also has endorsement contracts with former No. 1-ranked women So Yeon Ryu and Shan-Shan Feng.
As mentioned, hopefully Justin is fully confident in the new sticks as there's more room to drop in the rankings than rise–meaning more to lose…