Justin Thomas: 'There's Zero Percent Chance I Order' The Tiger And PPV Phil Match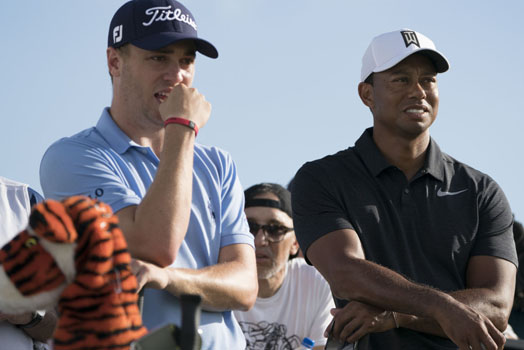 Justin Thomas is usually very complimentary on social media. Always congratulates winners and generally supports all surrounding golf. But yesterday, JT posted a tweet that might mirror just about everyone's stance on whether to order the Tiger Woods vs. Phil Mickelson PPV made-for-TV bit over Thanksgiving weekend.
Love TW and Phil to death…. but there's a 0% chance I order that. I'll be watching football! 😂 https://t.co/Zfr11oDA44

— Justin Thomas (@JustinThomas34) October 6, 2018

Let's face it; Multi-millionaires Tiger and Phil playing for someone else's moolah just doesn't have that must-see feel. I don't care who wins or how much each pocket (think big appearance fees), but, I am curious how many bits (probably Lefty-driven) will be displayed.
If they played H-O-R-S-E or have chip-offs or using each other clubs for a contest or two, I'm IN. But a garden-variety match play for more big bucks they didn't have to doll out? Nope.