Did Kevin Na Already Remove Any Chance Of Contending At Erin Hills?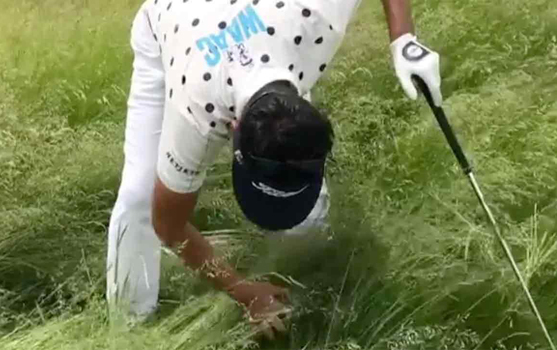 A typical U.S. Open venue is a tough swallow when assessing the playability of course–especially after the evil USGA make the track as penal as humanly possible. The setup at this week's Open at Erin Hills is certainly no different–especially to one qualifying pro.
Kevin Na is well-known for historically battling various mental demons playing on the PGA Tour. However, his recent beef with the U.S.G.A. setup at Erin Hills might already have eliminated him from contending.
"Now why can't we have a lot of the past U.S. Open winners get together and set up a major?" a frustrated Na said. "I would like to see that happen someday."
I get his point but it's the U.S. Open and not a birdie-fest. Meaning, it's also the reason why many tune in to watch skillful pros play like us amateur hacks. Although the fairways are generous (for U.S. Open standards), the rough is so penal any large breezes could create havoc for the field.
Jack Nicklaus said it always reassured him when peers complained about a course as he felt they already eliminated themselves from contending. Something tells me Na has already nixed his chances as well.
It's another reason why this is must-see-TV because the U.S. Open is the closest thing golf has to a crash-filled NASCAR race.