LPGA's Lee Anne Walker Assessed 42 Penalty Strokes For Something She And Caddie Should've Known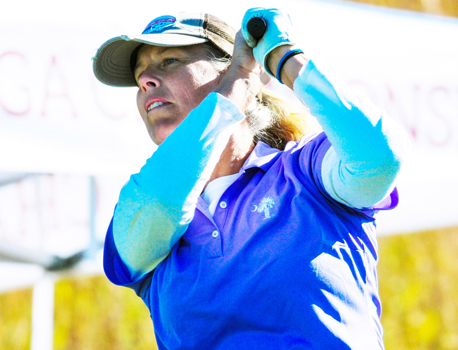 LPGA player Lee Anne Walker had quite the two-round scores at the Senior LPGA Championship. How about posting a 127-90!!
No, she's not a hack. But her (and her caddie's) understanding of the new golf rules could use improvement as Beth Ann Nichols reports on Golfweek.com.
Her scores at the Senior LPGA Championship are legitimately 127-90. They were adjusted after it came to Walker's attention that she had violated the rules by having her caddie line her up on the putting surface at the Pete Dye Course.
Walker incurred a two-stroke penalty for each time it happened, adding 42 strokes to her opening score of 85. Additional strokes were added to her second-round score.
LPGA rules official Marty Robinson said another caddie in the group informed Walker of the rules infraction midway through the front nine of her second round.
Walker then brought the situation to an official's attention, Robinson said.
"We had her recreate the times that that happened," said Robinson.
Thus the bloated scores.