Mackenzie Hughes Was The Most Average Player On PGA Tour in 2019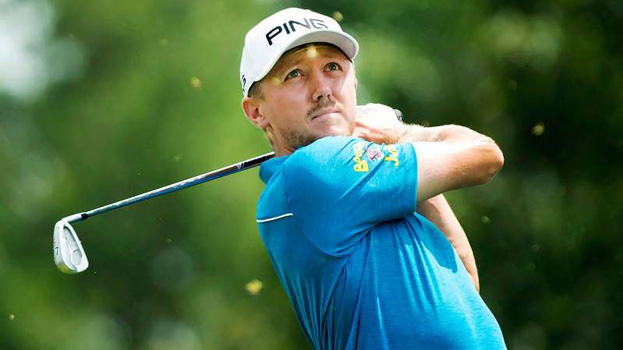 Mackenzie Hughes could be designated as Mr. Average when it comes to the PGA Tour's 2019 season. It's not a slight in the least but who you point to when averaging driving, ball-striking, short game, putting and of course money earned.
Golf.com's Sean Zak has the details…
Hughes finished with 15 cuts made (Tour average: 14.9) and earned $40,883 per event (median: $42,974). He performed within 0.1 strokes of the average in all the major categories and was dead-on average approaching the green and putting. He drove the ball three yards farther (297) than the Tour average, an insignificant difference, and finished in the top 10 twice (average: 2.6).
We spoke to Hughes's coach Derek Ingram, who realized we were asking about Mac before we even finished the question. "I've always felt that Mac had no glaring weaknesses," Ingram said. "The fact that he's so average gives us a lot of opportunity to improve, especially in areas where he's been better in the past, and that could make 2020 a great year."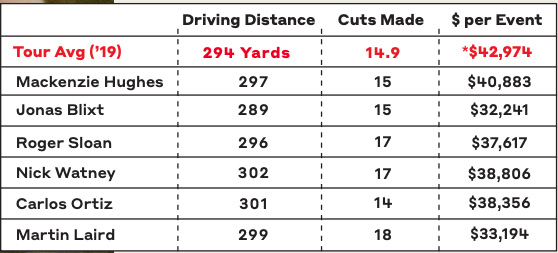 Hughes finished 109th in money earned with $1,022,081. Not bad for an average year of pay…