Masters Alert! Is Hotel Reservation Price Gouging A Hint To When Its Rescheduled?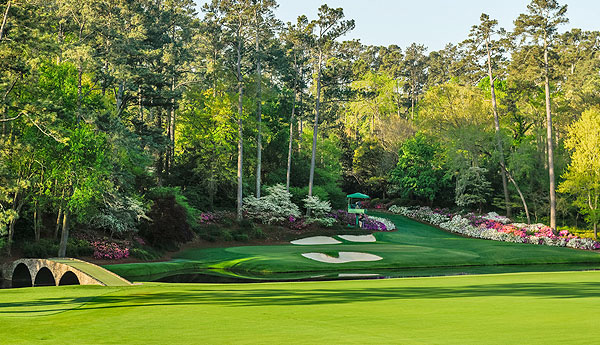 The mystery of when the postponed 2020 Masters might be played could be answered by the crazy reservation snafus in Augusta in October. It sure smells like someone knows something.
GolfDigest's Keely Levins has the conspiracy deets. Be sure to read all the included Tweets.
Though there haven't been any announcements from Augusta National, social-media sleuths have been sharing a theory about a potential new date. Several people have been posting screenshots of canceled hotel reservations they had previously made for early October. Within the last week it would appear many who had already booked rooms were suddenly alerted that their reservations had been dropped.
@GeoffShac @AlanShipnuck @MattGinella Guys- looks like I guessed right on October Masters week because I didn't cancel this. 😫 pic.twitter.com/1TOAkx5zyt

— Brian Bushlach (@Bushlach) March 19, 2020
Actually @Home2Suites I didn't cancel my room YOU did! This is ridiculous! Your reason was honoring "already existing" reservations. So obviously you know the date for @TheMasters is October 5-12 and are price gouging for a better rate. COMPLETE BS! I want my room back pic.twitter.com/4AcVN2VkwK

— Marina Alex (@Marina_Deee) March 17, 2020
Most of those room rates had been booked at normal October prices for Augusta, Ga., which in some cases could be less than $100 a night. However, if the Masters were to be rescheduled to October, those hotels could charge far more than that price.
And apparently, that's what they're starting to do. We went online Friday morning to try to book a hotel room at the Fairfield Inn and Suites in Augusta for any of the last three weeks of October. We found that a week-long stay will cost you … wait to it … $10,493. For reference, that same number of nights in November goes for $623.
Similarly, rates at the Residence Inn in Augusta have been reported to have jumped from $139 a night to $999; Ecco Suites from $79 to $650 and the Knights Inn from $49 to $449.
There's no current news on whether Augusta residents are changing their availability dates to house players as well…
Interesting times indeed.