Here Are The Masters' Current Single Day And Weekly Badge Costs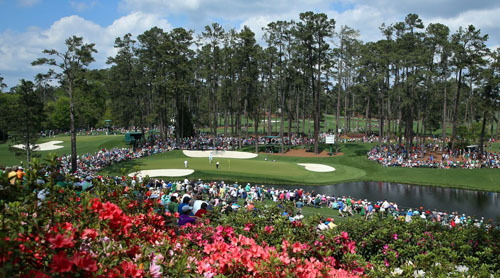 If you've never set foot on Augusta National, it's definitely a must for your bucket list. Just about everything is perfect from the low food/beer prices, the low merchandise costs and I dare anyone to find a single weed on the course.
That said, I'd also strongly recommend going on either Tuesday or Wednesday. Not only are they the cheapest tickets, Tuesday is really the last day all the golfers are playing full practice rounds and Wednesday because of the Par-3 Contest. If you go during tournament play, there's no bigger frustration than hearing a huge roar and not knowing the reason. Plus its difficult to maneuver around the holes to see your fav golfer.
Either way, here are the current prices for weekly badges or single day tickets if you want to take that special someone or to simply check it off your must-do list. Thanks to Craig Rosengarden for the link.