Masters Survey: What Is The Scariest Uphill Putt At Augusta National?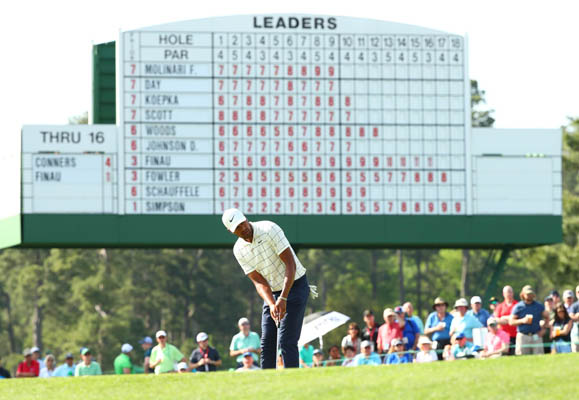 The Masters' main defense are the extremely fast, sloping greens. Remember Ernie Els six-putting the first hole at the 2016 Masters??
Thus, GolfWeek's Steve DiMeglio offers up a survey of Tour pros on the toughest uphill putts at Augusta National. Some are very technical while others have a bit of fun with the question.
"I didn't know there was such a thing." – Six-time Masters champion Jack Nicklaus
"If you had to two-putt to win." – Kevin Na
"From the bottom left to the top right on 6. The tier at the very top steepens and most people leave that first putt six to eight feet short. It's scary because you have to give it so much more and think you have to race it by the hole to get it there." – Three-time Masters champion Phil Mickelson
"The one to win." – Four-time major winner Rory McIlroy
"Up to the top-right on six has to be the scariest, because if you don't hit it hard enough, you get to try it again." – Kevin Kisner
"The first hole can be scary. Sometimes you're nervous, you're right out of the box and that first putt, when the pin is top-left, can be scary. So hard to get your speed right." – 1998 Masters champion Mark O'Meara
"Thirteen, from the bottom to the back-right pin. It's the slowest putt there but you can't hit that past because you could go off the green into a swale or be above the hole and that's one of the fastest putts there is." – Tony Finau
"Probably to win the Masters." – 2016 U.S. Open champion Dustin Johnson