Matt Wallace Expertly Pranked By Pro Eddie Pepperell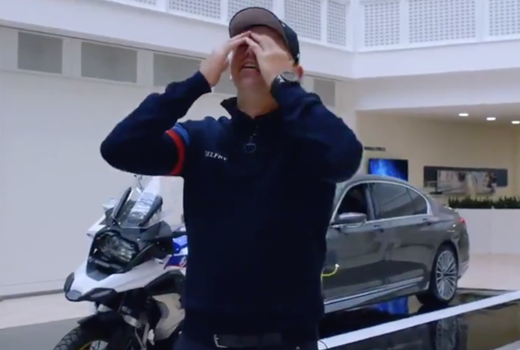 Pro golfer Matt Wallace is the latest victim of a European Tour bit. The humorous folks across the pond are doing their best to showcase their stars with some good 'ol fashioned self-deprecating wit–something the PGA Tour should immediately embrace.
Wallace was pranked by the poster boy for Euro bits Eddie Pepperell by enduring a wheels-off media day as the defending BMW Champ complete with annoying drivers and handlers. I watched closely to see when the good-natured Wallace began smoldering. It reminds me of the timeless Spinal Tap and is worth the entire nine-minute view.
Matt Wallace spent a whole day doing promotional work.

But it was all a prank… 🙈#TheFakeMediaDay pic.twitter.com/SycUorgLzS

— The European Tour (@EuropeanTour) May 13, 2019
I'd be very wary if I was Pepperell. Nothing provides more revenge incentive than being the butt of a joke. And with a good war chest and contacts, Wallace is sure to deliver. I know the Euro Tour is already rubbing their hands with anticipating glee.