How Mickelson Wiggled Out Of His Insider-Trading Case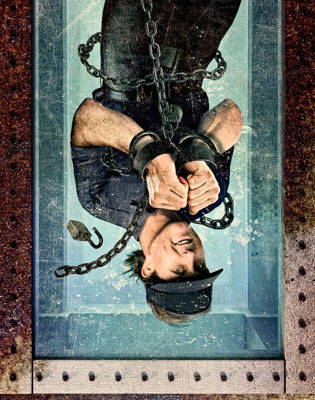 Most probably know about Phil Mickelson's tie-in with the Billy Walters/Tom Davis insider-trading case. And outside of paying back his accrued profits/interest, Lefty skated without any further repercussions.
But GolfDigest.com's Jeffrey Toobin goes deep into the case to provide a riveting details on typical greed, stupidity, hubris and how Phil's attorneys shrewdly used a New York based law to circumvent any jail time. It's long but fascinating enough for you to read the entire piece.
Most insider-trading prosecutions begin with two people—known as a tipper and a tippee. The first is an individual with a duty to keep corporate information secret (also known as an insider), and the second is someone who sells stock based on the tip from the insider. When it came to Dean Foods, Tom Davis, as a board member of the company, was a classic insider, and tipper, and Billy Walters was a prototypical tippee. The complexity arises when the tippee passes inside information to a third party—in this case, from Walters to Phil Mickelson. If Mickelson traded on this information (as he apparently did) but had no contact with the original insider (as he apparently did not), was Mickelson guilty of a crime?
In Berke's opening statement to the jury, he said that Walters, as a sophisticated investor, would have known that the SEC would examine unusual trades in Dean Foods stock that were made before and after major corporate announcements. "When there is a big event for a company, whether it's a merger, acquisition or a spinoff, the Securities and Exchange Commission looks to see who are the buyers leading up to that, and they investigate; that's what they do. So if you're Bill Walters, I would submit, and you believe that someone has given you illegal inside information, the last thing you would do is give it to Phil Mickelson, one of the most famous athletes in the world, that is immediately going to attract regulatory scrutiny and lead back to Bill Walters." In other words, according to his lawyer, Walters was too smart to involve a celebrity like Mickelson in an insider-trading scheme.
Mickelson did not escape totally free from his dealings with the insider-trading ring. Walters never cooperated with the authorities, so investigators never learned what, if anything, he told Mickelson about his sources of information about Dean Foods. The government had no proof that Mickelson intended to violate the laws against insider trading. But the SEC named Mickelson as a "relief defendant" in a civil case, meaning that the agency believed that he profited from insider trading in Dean Foods, even if he didn't engage in it himself. Mickelson settled this civil case by agreeing to surrender his trading profits of $931,738 plus interest of $105,291. In doing so, Mickelson neither admitted nor denied the allegations in the SEC's complaint.
But Mickelson's legal odyssey had a final twist. The Newman case, decided by the Second Circuit in December 2014, effectively prevented a criminal prosecution against Mickelson. But while the criminal prosecution of Walters was pending, the United States Supreme Court took up another case from California, which had limited insider-trading law in a nearly identical way that Newman had done in New York. In a unanimous decision in December 2016, the Supreme Court rejected the Newman rule and held that recipients of inside information could be prosecuted even if they didn't know what the original tipper received. In other words, Mickelson might have been prosecuted if his case had arisen before December 2014 or after December 2016. But because the Newman case was the law in New York when his case came up, Mickelson dodged trouble on either side—just as he did between those two trees at Augusta.
Mickelson has made a career out of escaping from precarious situations on the course. It's safe to say he did it again off the course as well.