More Players Weigh In On The Backstopping Controversy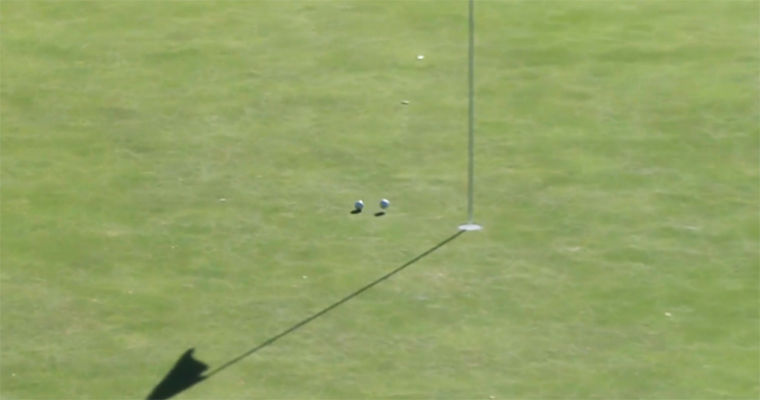 The backstopping controversy continues to cause player rumblings. I'm not sure if it means we're officially in an era where certain players want to "help" their friends but as they say–"its bad optics."
Golf.com's Michael Bamberger's report includes quotes from Jason Day and Dustin Johnson who aren't fans of the concept.
"Backstopping is when you and your playing partner are off the green and you chip up and don't mark your ball and he chips and hits the ball, which causes him to be closer to the hole than he was going to be," Day said, explaining it expertly.
An internet search suggests that the term was invented in the middle of 2017 by the golf writer Geoff Shackelford and it gained traction last October, when Tony Finau used another player's ball as a backstop at the Safeway Open, while playing a greenside bunker shot. Finau played his bunker shot (it's not always a chip) before his playing partner, Jason Kokrak, marked his ball, which was about a foot from the hole.
Kokrak's ball was in position only to help Finau, not hurt him, which is why it became an issue. If the position of Kokrak's ball could have potentially interfered with Finau's shot, Finau would assuredly waited for Kokrak to mark before playing. ("The funny thing is I forgot he hit," Finau said at the time. "I was so focused on what I needed to do and how hard my shot was. … It was a bonus to hit his ball, and I used the rules to my advantage I guess, not knowing.")
One of the worst #ProtectTheField examples I've ever seen. Finau 2 shots off the lead, ended up saving par from a plugged lie. pic.twitter.com/TsKHqHLrNK

— Will Gray (@WillGrayGC) October 8, 2017
The term and the underscoring debate behind it got a kick-start on Sunday, when Jimmy Walker discussed it in a Twitter exchange with the former European and Australian tour player Michael Clayton.
"Usually a guy will ask if he would like to mark it," Walker wrote, responding to a backstopping example from the Memphis event that Clayton called "a joke."
"If you don't like a guy you will mark anyway," Walker wrote. "If you like the guy you might leave it to help on a shot. Some guys don't want to give help at all and rush to mark their ball. To each his own."
In response, Clayton wrote, "So you decide who is worthy of your help and who isn't?"
He said, "I'm not trying to help anyone. That's my competition. I'm nice to them, but I don't want to help them. We have 144 guys, 156 guys, every week. They're my competition. I need to beat them. I don't want to help them."
Dustin Johnson offered a similar analysis. He said, "For me, if a ball is remotely close to my line, I have them mark it. I've always done it. If the ball is out of my way, I'll have it left there. But if it's remotely around where I'm hitting it, I'll have them mark it."
Justin Thomas, however, pleaded the Fifth. "There's really nothing for me to say because no matter what, it's going to be the wrong side. So I'd rather not just get into it."
Just mark your ball folks. It's a simple solution. Very simple.