New Masters App Feature Is A Have-To Watch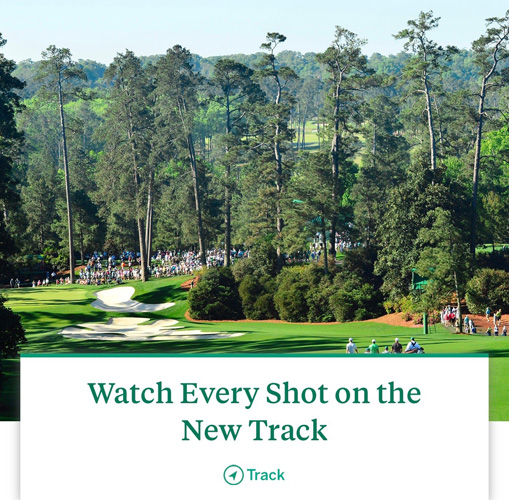 The stupendous Masters app feature New Track is a must-experience. It's a far cry from the miserly two hours a day viewing Augusta officials limited us Masters-addicted golf fans back in the day. It's another miracle of evolving and expanding modern technology boundaries.
GeoffShackelford.com does a nice job explaining the pros and cons (mostly pros) of the new tech that will undoubtedly greatly increase your mobile phone usage the next few days.
A few observations:
—We are already seeing new camera angles and shots we have not seen before.
—The shots include graphics with score information as well.
—The design is simple and makes sense on a desktop or on the Masters app.
—Speed is varying, from within minutes of a player completing the hole to a half-hour in some cases.
If you haven't done so already, give it a go…trust me. And prepare yourself to being glued to your device.