NFL Proposed Expanded Schedule Will Hurt The PGA Tour Once Again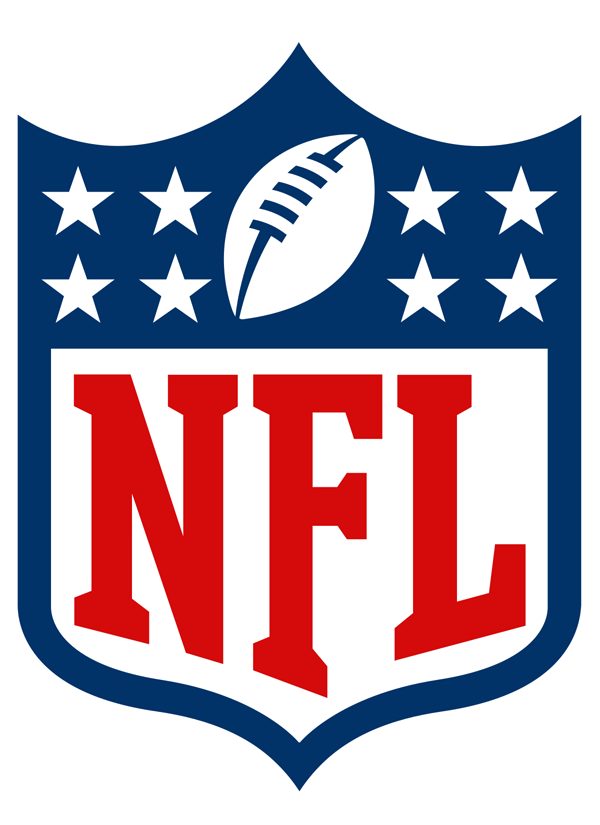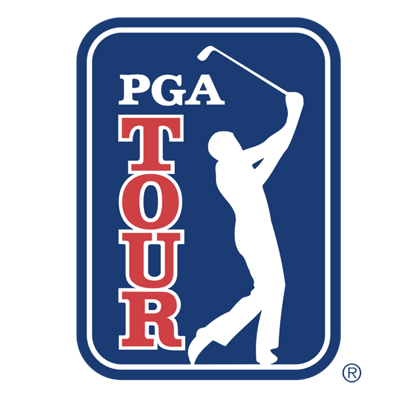 The NFL is the undeniable big fish in the sports pond. Nothing comes close. The PGA Tour is one of the little guppies by comparison. The Tour finally acknowledged that scheduling events is a no-win competing against NFL games by rearranging their events to end before the football season begins.
Yet, with the new proposed NFL CBA possibly adding another game and playoff team will hurt the the early west coast/Hawaii golf tournaments. And that has the folks at Ponte Vedra concerned–and rightfully so. GeoffShackelford.com outlines the challenges ahead for the two Hawaii events along with those in California.
Full NFL membership voting is around the corner and ratification would mean a 17-game schedule, a possible Labor Day weekend start (and perhaps why the Tour Championship vacated that weekend). The Super Bowl could eventually move closer to President's Day (if not the Sunday prior), impacting a key stretch of West Coast games and undoubtedly influencing whether NFL players will be able to tee it up in the Crosby. Now this is getting serious!
While a 17 game schedule won't happen until 2021 at the earliest, the NFL seems prepared to expand the playoffs for the 2020-21 season. Jeremy Schilling has been following this and explained today how early season tournaments, already drawing small audiences when going up against NFL games, will suffer continuing to insist on weekend finishes. In the immediate future, the Sentry Tournament of Champions appears to be most in line for increased competition with the expanded playoffs.
IF NFL goes to expanded playoffs this yr, with a 3 & 3 Sat-Sun of Wild Card Wknd format, the @pgatour will need to go back to the drawing board to figure out how to give @Sentry_TOC a proper finish. The @SonyOpenHawaii & @theamexgolf are already being hurt by 6-10pm ET Sun slot.

— Jeremy Schilling (@jschil) February 26, 2020
ESPN's golf guy Bob Harig believes while it might hurt ratings, the field shouldn't be drastically affected.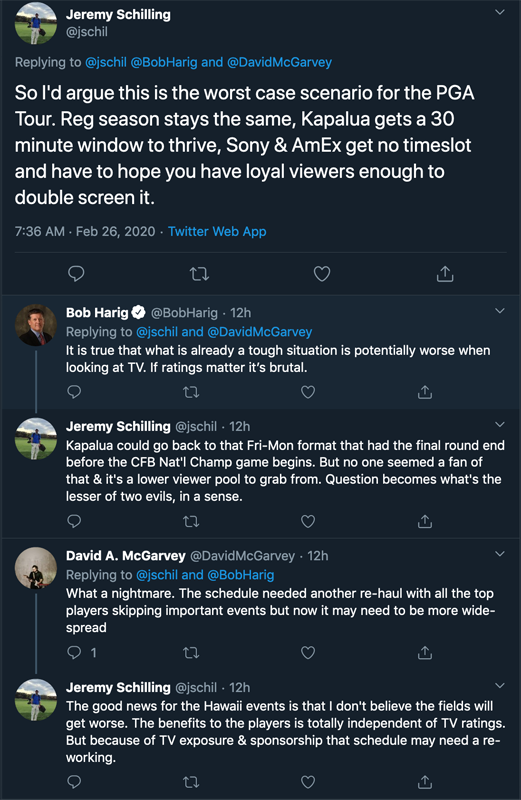 One proposal would be for the Tour to schedule early dates on a Monday-Friday scenario. Guess we'll wait and see how that goes.