Odds To Wager On Tony Romo This Week At The Nelson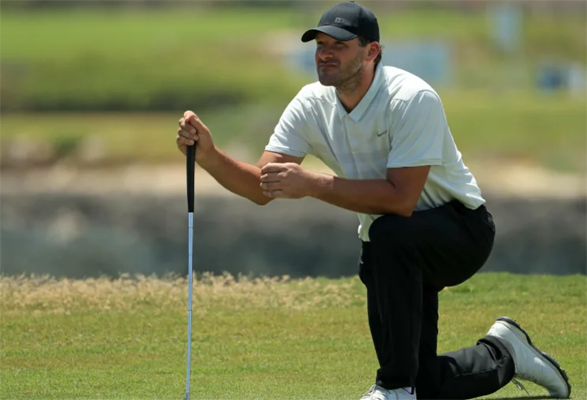 Our favorite NFL analyst Tony Romo is teeing it up again in PGA Tour event on a sponsor exemption. Nothing wrong with that as Romo is listed as either the 2nd or 3rd name when hearing Nelson promos. And the savvy AT&T Byron Nelson officials know to use any name-recognition notoriety at their disposal.
Golf star Brooks Koepka doesn't have a problem with Tony securing a spot.
"Tony is going to bring fans out," said Koepka at his pre-tournament press conference. "I think that's pretty obvious. You know, everybody has always got something to say about some sponsor invite and that's up to the sponsors.
"You can criticize it all you want but it's bringing people out here to watch golf and, who knows, they bring their families and kids and might get them started in the game."
I spoke with a caddie at the Media Day event who loops at Trinity Forest GC (one of Tony's member clubs). The prediction–Romo misses the cut by 8 to 10 (he missed his previous Tour cuts by 16 and 17 shots).
Anyway, of course you can wager on various Tony props (via Betonline.com)
AT&T Byron Nelson – Will he make the cut?
Yes      +1800   (18/1)
No        -6600   (1/66)
AT&T Byron Nelson – How many shots will he miss the cut by?
Over/Under                               11½

AT&T Byron Nelson – TR – Highest score on any hole
Over/Under                               7½
AT&T Byron Nelson – TR – Lowest score on any hole
Over/Under                               2½
AT&T Byron Nelson – TR- Lowest score in any round
Over/Under                               75
AT&T Byron Nelson – What score will TR record on Hole 1 in Round 1?
Birdie or better              13/4
Par                                     5/6
Bogey or worse             37/20
AT&T Byron Nelson – Will TR finish in last place?
Yes      -130      (10/13)
No        EVEN   (1/1)
AT&T Byron Nelson – Odds TR wins event
10,000/1
LOTTERY TIME! It appears Tony has attracted one of the highest ticket count and money wagered…
AT&T Byron Nelson outrights wagering stats

ticket count leaders
1) T Romo (10,000/1)
2) M Leishman (25/1)
3) K Mitchell (30/1)

money wagered leaders
1) M Leishman
2) T Romo
3) K Mitchell

— Jeff Sherman (@golfodds) May 8, 2019

Finally, here's Romo having some kicks mimicking Kevin Na's bit with Tiger Woods.

He tees off tomorrow at 1:40 p.m. with Dylan Frittelli, Scottie Scheffler.