Patrick Reed Admits Big Nerves At First Tee On 2018 Masters Sunday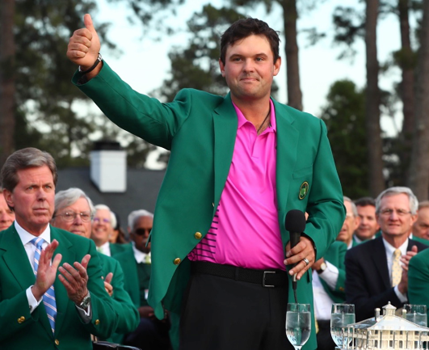 s
Patrick Reed is the defending Masters Champion. He polarizes golf followers with his brash style (I like him). Cbssports.com's Kyle Porter posts a good read on what Patrick was going thru on Masters Sunday–and how surprised he was to feel big nerves arriving on the first tee.
"I'd be lying if I said I wasn't nervous," Reed said. "… I slept great Saturday night, woke up Sunday and just kind of had this, just, calmness about myself and about the day.  … I felt like I was hitting the ball well. I felt like I was putting well, felt like I was chipping well. Just kind of felt like another day at the golf course."
Then it flipped on him. 
"Then all of a sudden, once I left the putting green by the first tee and I walked to the first tee, when I stepped foot on that first tee, I was like, 'Oh, man,'" added Reed. "Butterflies were going, I looked at [caddie] Kessler, Kessler looked at me, and Kess goes, 'Don't worry, I feel it, too.' He's like, 'Let's just get off this first tee.' And when I stood up there, he goes, 'All right, here's a 3-wood,' and I looked at him, I go, 'We just can't go right.' He goes, 'That's fine, then hit it left and let's go.' I hooked the tee shot a little left, and once I got up to that iron shot, the nerves went away.
"It's almost like every tournament you play, but … more penalizing times a hundred. You can get away with missing golf shots at other events, but when you go to Augusta, any little weakness in your game or any missed golf shot you're going to get penalized for it. I mean, one thing I'd tell myself is you just have to make sure you're really sharp on every aspect of your game."
Reed will attempt to be the first repeat Masters Champ since Tiger Woods 2001-02.