Pro Conrad Shindler Goes To Twitter To Drum Up Some Online Business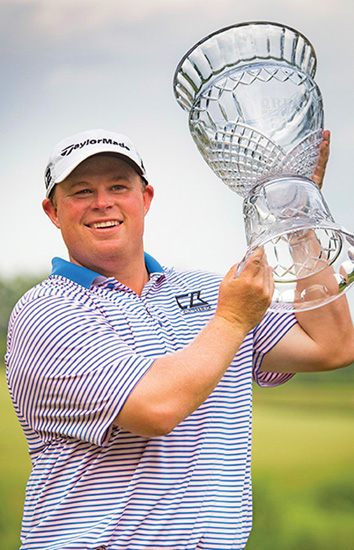 Tour pro Conrad Shindler is looking ahead on what to do with no tournament golf available. A buddy of AG Magazine and Sportsradio 96.7 and 1310 The Ticket went online last night offering quick swing appraisals of videos sent to him for a low fee.
This led to some giggle moments from of course the Twitter universe to the Korn Ferry 2017 Rex Hospital Open. Read the entire conversation.
I'll be offering golf lessons via phone video for $20 if anyone is interested. I'll give you a 5 minute video on what I think you could improve on and some helpful tips and drills. DM me if you're interested!

— Conrad Shindler (@CShindlerGolf) March 18, 2020
Including this treasure from PGA Tour player Max Homa.
Looks like the swing of a guy charging $20 per twitter lesson https://t.co/qgCCIIayYB

— max homa (@maxhoma23) March 18, 2020
I'm sure it's no funny to give compliments, but this is a pretty good looking swing. Isn't it? I mean we're all weekend warriors out here

— Robert (@byrneoNL) March 18, 2020
Homa agreed Tweeting: LOL, yes he's a successful Tour player with a great swing but compliments aren't funny…
Hey, if you're interested, give 'ol Conrad a "shot."